Neil deGrasse Tyson Talks about Cosmos: A Spacetime Odyssey
Category:
Television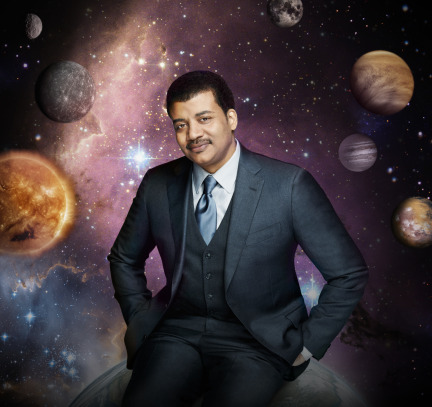 A new joint venture for Fox and National Geographic Channel is the series Cosmos: A SpaceTime Odyssey, hosted by renowned astrophysicist, author, and Executive Editor of Nova and Nova ScienceNow on PBS, Neil deGrasse Tyson. And, viewers of The Big Bang Theory might have seen deGrasse Tyson in the episode in which Sheldon chastised him for demoting Pluto from "planet-hood." He is the preeminent scholar the news media, and even sitcoms, turn to for information and input about astrophysics.
This new series is a different kind of undertaking for the Fox network. Recently, Neil deGrasse Tyson spoke about this and the show with members of the Television Critics Association.
DeGrasse Tyson explained that in the beginning he thought the idea of airing this show on Fox was unusual, but then, after he saw the extraordinary hunger for information about the universe, courtesy of twitter, he felt it was a good fit.
"I don't tweet where I'm going or what I have for breakfast," he joked. "I tweet the universe. That's what I do. And that has attracted an interest that I didn't know was there. I didn't expect it to be there. Every morning I wake up and I would look at the numbers (on twitter), and I would say this is a hungry grass‑roots public out there that is ready and hungry and desires more."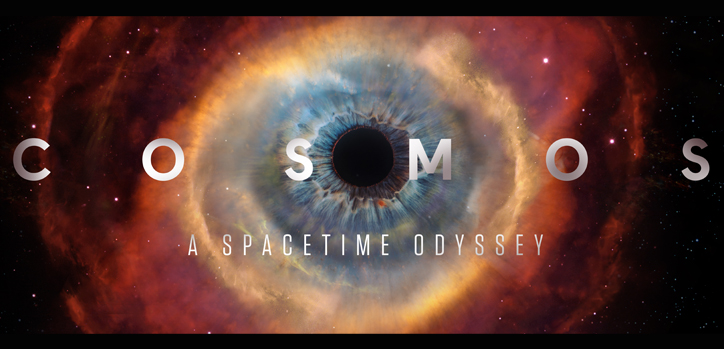 He explained that by influencing the masses, that in turn influences the government, which in turn translates to further research and goals.
"COSMOS targets people, not only who love science, but people who were indifferent to science, but especially those who might have felt that science is something that they never liked, who are pre‑hostile to it." While the critics continues to inquire about his association with the Fox network, he maintained that the object of this series is to reach the masses, and that can be achieved on Fox.
Dr. DeGrasse Tyson is the "go to" guy whenever anything astronomy related occurs. Although this honors him, he said he prefers to give the accolades to those who put in the hard work, for instance, on the Mars landing. He sent the news people to the engineers at the Jet Propulsion Lab, to speak with those who actually worked on the project first.
"So I've got this relationship with [the news media] now where they actually go to the person who busted their ass for however many years to get the scientific results, and then they are interviewed, and then they come to me and I tie a bow on it so that at the end of the day, I am enhancing the science that has already happened, not becoming the science that has already happened. So I think that is an important role that I have come to play in the moving frontier of scientific discovery."
He is a little taken aback that he is a visible figure on the streets these days. "In terms of the weirdness of being visible, yeah, I think it's amazing that a scientist, whether or not it's me, a scientist could have that level of following, that level of recognition, I'm ID'd by a stranger on the street about 50 or 100 times a day, so the big transition for me was realizing I have to leave in the morning a little more groomed than usual now, and so I don't mind that. But it's life's overhead that I now have to bear," he admitted with humility.
When people ask him to explain something he discussed on TV, he is thrilled to know that people are taking an interest in astronomy and wanting to learn more. He unpretentiously explains his role as being "a conduit for their access to the universe. I'm not their destination."
This series "tells the story of the universe from the beginning to the distant future." He explained that the show is not primarily a story of space and science, but rather a story "of why science matters."
It has been over three decades since Carl Sagan's "Cosmos: A Personal Voyage" that introduced exploration of the universe to the public. Now Cosmos: A SpaceTime Odyssey adds to that with the new knowledge gained from decades of space travel and modern technology.
The thirteen-part series Cosmos: A SpaceTime Odyssey will premier Sunday, March 9, 2014. It is a good program for families (except very young kids who will not understand it) to view together. It opens the universe to viewers. Literally.
About the Author
Francine Brokaw has been covering all aspects of the entertainment business for 20 years. She also writes about technology and has been a travel writer for the past 12 years. She has been published in national and international newspapers and magazines as well as Internet websites. She has written her own book, Beyond the Red Carpet: The World of Entertainment Journalists, from Sourced Media Books.
Follow her on Twitter
Like her on Facebook