Naughty & Nice on UP TV
Category:
Television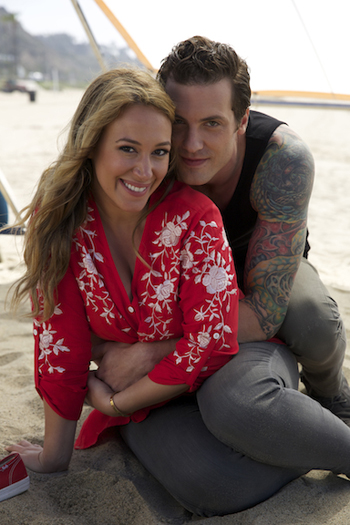 It's that time of year when fluffy little holiday films are filling the airwaves. After all, in this busy time we all could use some fun stories, that aren't deep but are entertaining. Naughty & Nice is one of those sweet little holiday films that balances just the right amount of drama with pleasure, and of course, romance.
When a popular Los Angeles radio host's antics go a little too far, he is sent to a sister station in the small town of Idyllwild, Colorado. For Pepper Sterling (Tilky Jones), this is the end of the earth. The self-absorbed talk show host only wants to work out his time in the boonies so he can return to his high-powered life in Los Angeles. But when he is teamed with the local radio talk show host Dr. Sandy Love (Haylie Duff), he starts to see things differently.
Dr. Love's show is 180 degrees different than his LA show. She doesn't joke or say disparaging things to her callers. She is kind, courteous, and generally helpful to those who call in with problems. Although he interjects some annoying comments during the show, he doesn't care. His style is completely different than hers. Somewhere along the way, they seem to find common ground, and their show becomes successful.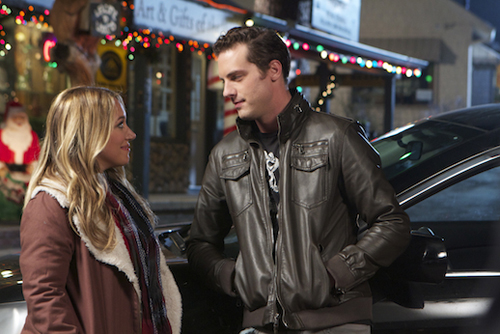 And, you know this is coming so I am not giving away any spoilers, the attraction between the two starts slowly but grows into love, to the dismay of the station manager who is also wooing Sandy.
The banter between Sandy and Pepper makes her generally slow-movie talk show a big hit. Pepper doesn't take things as far as he did in Los Angeles, and together with Sandy they manage to entertain while helping the callers. In Los Angeles he was snarky and only wanted his show to be entertaining, but Sandy only wants her show to be helpful. After all, she does hold Ph.D. Learning to work together is a challenge, but all challenges are worth tackling, especially when their jobs are on the line. How they go from adversaries to companions is what makes this story entertaining.
Maureen McCormick co-stars as Sandy's recently widowed mother, Eric Petersen plays Sandy's assistant, and Tyler Jacob Moore plays Cole, the man wooing Sandy but who ultimately knows he is not the man for her.
Naughty & Nice will premier Sunday, November 9, 2014 on UP TV.
About the Author
Francine Brokaw has been covering all aspects of the entertainment business for 20 years. She also writes about technology and has been a travel writer for the past 12 years. She has been published in national and international newspapers and magazines as well as internet websites. She has written her own book, Beyond the Red Carpet The World of Entertainment Journalists, from Sourced Media Books.
Follow her on Twitter
Like her on Facebook