'Murder, She Baked: A Plum Pudding Mystery' on Hallmark Movies & Mysteries
Category:
Television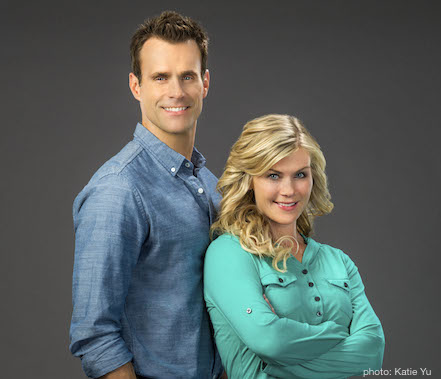 Alison Sweeny and the cast of the popular Hallmark Movies & Mysteries movie Murder, She Baked: A Chocolate Chip Cookie Mystery return for another helping of cookies and murder. This time it is a holiday-themed story and baker Hannah Swensen (Sweeney) is caught up in another mystery along with all the baking for holiday orders. Whew. How does she do it? Your mouth will be watering with all the goodies presented in Murder, She Baked: A Plum Pudding Mystery. Oh yes. There is also the fact that a murder occurs.
With preparations under way for Christmas, the Crazy Elf Tree lot is where there is plenty of activity. With everyone picking out their Christmas trees and also indulging in some of the fabulously delicious treats supplied by Hannah's bakeshop, this is a busy little place. And it gets even busier when the owner of the lot is found murdered in the office. Guess who finds the body? Hannah, of course.
While the police are investigating the murder, Hannah decides to investigate on her own. Actually, she and her mother Delores (Barbara Niven) stumble across some clues while they are out and about. But Delores is intent on keeping her daughter out of the business of solving the crime. She is trying to get Hannah to settle down.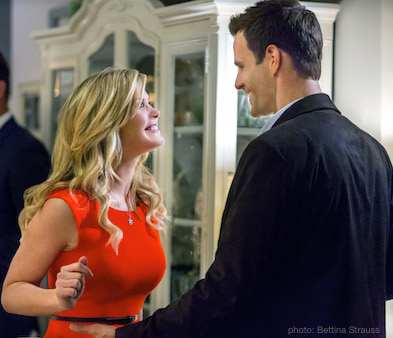 Hannah is currently dating two men: Norman (Gabriel Hogan) and Detective Mike Kingston (Cameron Mathison). Mike warns her to stay out of police business but you know Hannah. Her curiosity is as deep as her cookies are sweet. Plus, it doesn't help her situation with Mike that when she discovered the body she was on a date with Norman.
While Hannah is baking to her heart's content, and to the delight of her customers, she puts the pieces of the puzzle together and also deals with the fact that some of her friends are rooting for her to choose Mike while her mother is nudging her toward Norman. With baking, men, and a murder, this is definitely a movie filled to the brim.
Hannah's sweet personality and keen mind are a great combination. And Sweeney is charming in the role.
One word of warning when watching this movie – beware of all the sweets in Hannah's bakeshop. If your mouth isn't watering and you don't crave cookies or pastries by the end of this movie, you haven't paid attention to all the goodies in the show. Besides the interpersonal relationships and the actual crime, the delicacies are the icing on the cake (pun intended).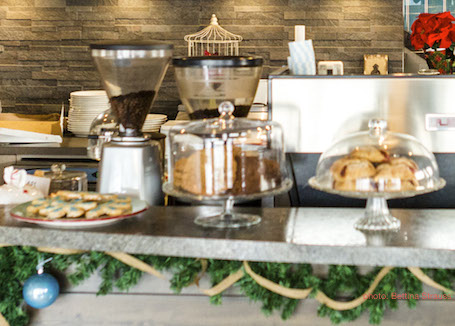 Murder, She Baked: A Plum Pudding Mystery is a fun and delicious little holiday film. It premiers Sunday, November 22, 2015 on Hallmark Movies & Mysteries.
About the Author
Francine Brokaw has been covering all aspects of the entertainment industry for 20 years. She also writes about products and travel. She has been published in national and international newspapers and magazines as well as Internet websites. She has written her own book, Beyond the Red Carpet The World of Entertainment Journalists, from Sourced Media Books.
Follow her on Twitter