Mr. Poldark goes to Westminster - Adventures and ordeals of a man who sold his soul to become a politician
Category:
Television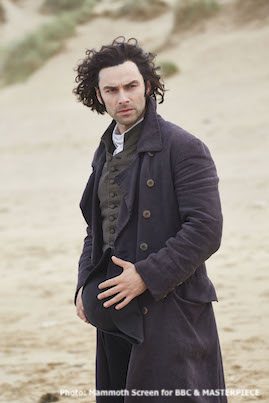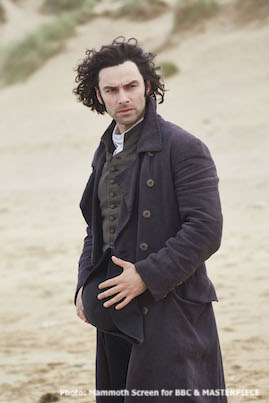 Poldark Season 4 explores the three prominent couples in Cornwall in the 18th century. Disenchanted with each other one way or another, Ross & Demelza Poldark, George & Elizabeth Warleggan, and Dwight & Caroline Enys sail out on rough seas called 'adult life.'
Captain Ross Poldark (Aidan Turner) cannot compete with a ghost of Hugh Armitage (Josh Whitehouse), Demelza's (Eleanor Tomlinson) paramour, while she has always been in competition with an ideal named Elizabeth (Heida Reed), The One That Got Away. Totally unaware of his pent-up frustrations, jealously, and resentments, the Man of Principle embarks on a new career and heads into uncharted waters of politics. As always, he's on a noble mission to help the poor, but the Parliament is not impressed. How does an idealistic, inexperienced, and reluctant Old Money Poldark navigate the corrupt world of politics where the likes of New Money George Warleggan (Jack Farthing) could cheat his way in and thrive? Ross' enthusiasm for the Parliament evaporates into a more cynical disillusion and frustration. You know what they say, "If you like laws and sausages, you should never watch either one being made."
George is blinded by his own megalomania and in relentless pursuit for historic recognition at any cost, but he has a sneaking suspicion that Elizabeth and Ross might have the last laugh after all. Luckily for Elizabeth, there is no way to determine paternity of Valentine (Raphael J. Bishop) and it torments George to no end. He believes his life would be complete and perfect when he is knighted. Not so fast. Elizabeth cooks up a scheme to put an end to George's mistrust of her devotion, but it backfires on her. Be careful what you wish for, George.
Dr. Dwight Enys (Luke Norris), the only sensitive soul of this series, has his shares of heartbreaks and losses. Caroline (Gabriella Wilde) hesitantly ventures into parenthood, but it doesn't end well. Too proud to admit her 'failure,' Caroline makes a bolt for London. When an entitled and privileged socialite marries a poor doctor with a heart of gold, there's no doubt who wears the pants. Can this fragile relationship survive the tragedy? We shall see.
It's fascinating to observe and analyze the three passive aggressive marriages in the 18th century England. Naturally, those in superior positions (Ross, George, and Caroline) impact their spouses' self-esteem and the subordinate partners (Demelza, Elizabeth, and Dwight) develop a progressive feeling of isolation and being left emotionally depleted. No wonder the passive partners resort to every trick in the book. Playing coy and then crying foul gets old quickly, Demelza. You've done that one too many times; it's not cute any more. "You never solve problems in a relationship by turning away from your partner," says Dr. Phil. I realize that his advise might be a foreign concept to unequal partnerships in the 18th century, but you act like Ross' equal partner yet resort to your usual tricks as you see fit. That doesn't sit well with me. You can't have your cake and eat it too.
Poldark returns Sunday, September 30, 2018 for the fourth season on PBS' MASTERPIECE.
About the Author
Meg Mimura is a TV critic who actually watches shows zealously in search of thought-provoking and paradigm shifting human drama worth our precious time. She is a member of Television Critics Association.