'Moana' CD- Enjoyable Music from the Movie
Category:
Books and Music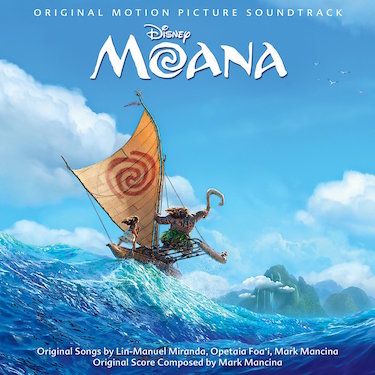 The Disney movie Moana was an instant classic. The story of the young girl whose courage and steadfastness saved her people is a beloved film for the entire family. And the songs in the movie are definitely memorable. With the Moana CD, you and your family can relive the moments of this delightful story.
The Moana Original Motion Picture Soundtrack includes not only the songs to sing, but also the background music that led the young girl through her adventure. The original score was composed by Mark Mancina.
The song that has captured the hearts of viewers is "How Far I'll Go" which was nominated for a Golden Globe for best original song as well as an Academy Award!
Auli'i Cravalho brought the young girl to life on the screen with her voice and Dwayne Johnson voiced the demigod Maui. Both are part of this CD. Cravalho sings the trademark song "How Far I'll Go" and Johnson sings the fun song "You're Welcome," which describes Maui's conceited attitude so well. "Where You Are" is a fun, upbeat song about the Polynesian village where Moana lives. The beat will have listeners humming and tapping their toes, if not dancing around to the music.
The CD includes a booklet with information about the tracks and lyrics to the songs so everyone will soon know all the words (if you don't already) and sing with the cast. The Polynesian influence in the music is apparent. This is a great CD to play in the background or sit and listen to while remembering the movie, which will soon be released on Blu-ray to replay as often as you want.
The Moana soundtrack CD brings back all the fun, adventure, and enjoyment that audiences have embraced in the film.
About the Author
Francine Brokaw has been covering all aspects of the entertainment industry for over 20 years. She also writes about products and travel. She has been published in national and international newspapers and magazines as well as Internet websites. She has written her own book, Beyond the Red Carpet The World of Entertainment Journalists, from Sourced Media Books.
Follow her on Twitter