'Meghan for President?'
Category:
Television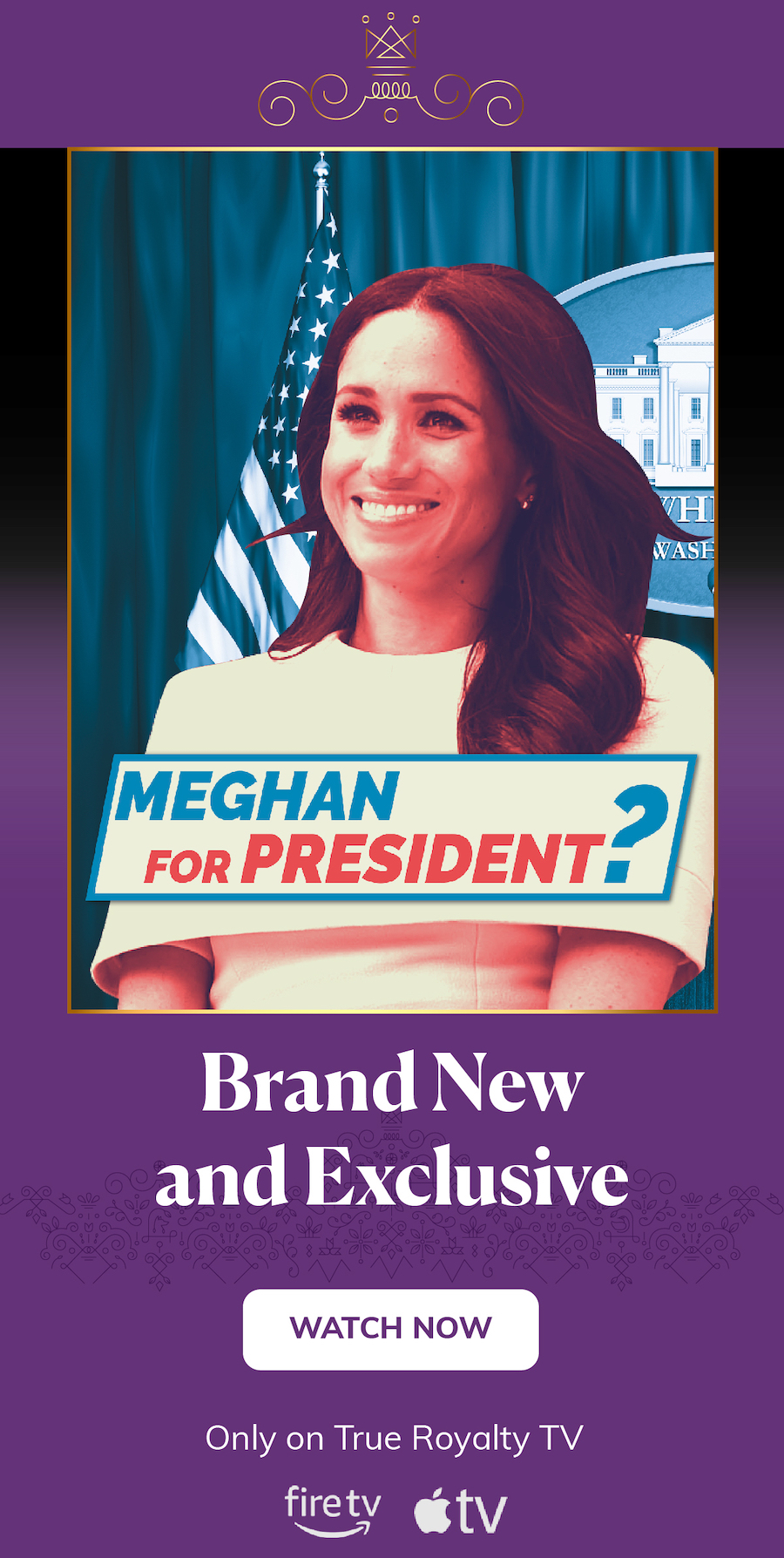 True Royalty TV looks at the life and ambitions of the Duchess of Sussex in this new film Meghan for President? There is no doubt the newest member of the royal family is mixing things up and doing things her own way. But could a run for the presidency of the United States be in her future?
As a young girl Meghan took on causes that meant something to her. She has always been a voice for the underdog and a feminist striving to break down injustices. As a Duchess she is continuing her work and doing things her own way, much like her mother-in-law, the late Princess Diana.
But Meghan is a citizen of the United States and many people thing that if things go the way she wants, a bid for the highest job in the land could be in the offing. She is too far down the line to become Queen of England. And even if that were to ever happen, which is super highly unlikely, as Queen she wouldn't have the authority to make the changes she desires. But as president, well, that is another story.
While it is a little far-fetched to think of Meghan Markel running for the presidency, the opportunity is not out of the question. As those around her admit, what she puts her mind to, she gets.
The new show on True Royalty gives viewers an interesting look at this woman who has catapulted herself to being one of the most talked-about women in the world. As a divorced American, a bi-racial woman, and a former actress, Meghan has already defied the ways of the U.K. Only a half century ago she would never have had the opportunity to marry her prince. But times have changed. Have they changed enough for a Princess/Duchess to add President to her resume?
Watch True Royalty TV for this and more shows about the royal family.