Matthew Bourne's Sleeping Beauty on PBS' Great Performances
Category:
Television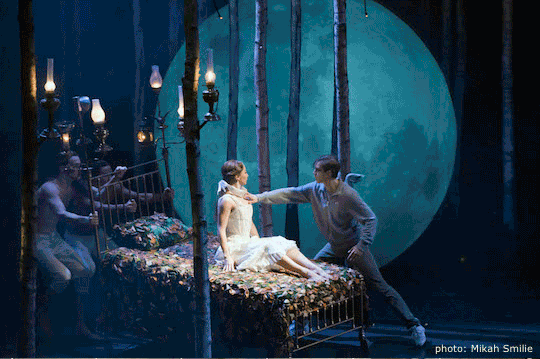 This is not your mother's Sleeping Beauty Ballet. Matthew Bourne's Sleeping Beauty is a completely reimagined version of the classic ballet, with the music by Peter Ilyich Tchaikovsky.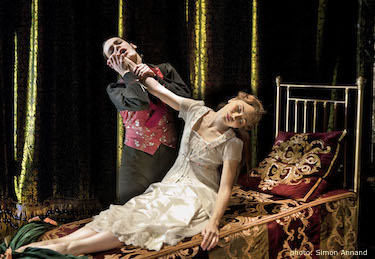 This version of the classic fairytale is not a traditional telling of the story. It is still the story of good versus evil, and the little princess who went to sleep and was awakened by true love's kiss. This version, however, is a completely new and inventive telling of the tale.
The ballet begins in 1890, the same year the original ballet was first performed. Aurora is born and is cursed. Then the ballet advances to 1911 when the young princess comes of age and the curse comes into play. The final act takes place a century later. Aurora has been asleep for a hundred years and her story brings tourists to the gates of the castle to see where the sleeping princess lays. When she finally awakens, she encounters a completely different world than the one she remembers. But evil still stalks the princess. She must be saved yet again by her true love.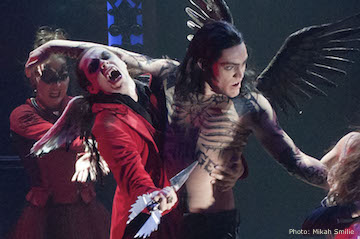 This re-interpreted version of Sleeping Beauty might hold some appeal to teens who have never seen the classic ballet but know the story. Actually, if they don't know the story it is something they might enjoy, as this version includes vampires, something that is popular in today's pop culture. There are some humorous parts as well, which is something unfamiliar to the classic ballet.
On a personal note: I was not as enchanted by this version because I truly enjoy the traditional ballets. This is definitely not traditional. However it is interesting. I can see the appeal to viewers, especially those who enjoy all forms of dance and new interpretations.
With Disney's highly anticipated Maleficent movie coming out soon, and the special edition of the Disney classic animated Sleeping Beauty feature film coming out on Blu-ray this year, the story of Aurora is front and center. This new version of the Sleeping Beauty ballet is another way to experience the fairy tale.
Matthew Bourne's Sleeping Beauty premiers Friday, April 25, 2014 on PBS' Great Performances.
About the Author
Francine Brokaw has been covering all aspects of the entertainment business for 20 years. She also writes about technology and has been a travel writer for the past 12 years. She has been published in national and international newspapers and magazines as well as internet websites. She has written her own book, Beyond the Red Carpet The World of Entertainment Journalists, from Sourced Media Books.
Follow her on Twitter
Like her on Facebook