Matt LeBlanc returns to network TV
Category:
Television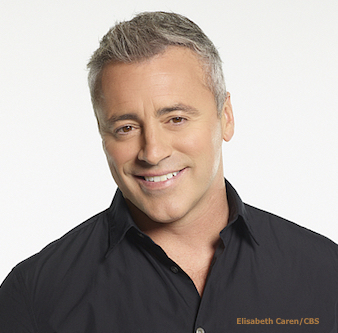 Although he will always be associated to his breakout sitcom Friends (1994-2004), Matt LeBlanc is more than just Joey Tribbiani. He has had success with his Showtime series Episodes (2011-2017) and is embarking on yet another TV series. This time he plays a man who becomes more involved with his children's lives when his wife returns to work. Man with a Plan costars Liza Snyder as his wife.
LeBlanc recently met with members of the media to discuss his latest project.
"What's that old saying? 'Never work with kids and animals'?" LeBlanc said with a grin. "But the kids [on this show] are great because, when you start a new show, there's a lot of pressure on it."
He explained, "The kids' energy is they are just having fun. So, for me, it's like a constant reminder all of this should be fun all the time. It should be fun. We should have fun with them. It should be fun on set. And when it's that type of environment, it lends itself to funny, and there's an innocence about them. Kids are so brutally honest," said the actor who had not previously regularly worked on a show with children.
After coming off his success with Episodes, LeBlanc is happy to be back working on a multi-camera show with a regular schedule. "I like the sort of workweek on a multicam. You rehearse all week, and then you shoot in front of an audience, like a play. It's like being part of an ensemble theater company."
This 49-year-old actor admitted matter-of-factly, "I felt like I'm not getting any younger. I'm older now. And I am a parent, so I wanted to explore what that would be like as a character. And they wrote a great script, and I responded to it."
Immediately after Friends LeBlanc continued on TV with his own sitcom Joey (2004-2006) which was not well received by either the fans or the media. "They can't all be hits," he stated. "Joey was what Joey was. But there was a lot of pressure on that, but this is a new thing. This is a new character for me. It's a whole new side of me. And I'm looking forward to it." This is a side of the actor that viewers have not seen before. He's not the carefree Joey, or the swinging Matt on Episodes. This time he is a responsible father learning about his kids.
Now that he has been reunited on the same network as his fellow Friends costar Matthew Perry who stars in the sitcom The Odd Couple, LeBlanc was asked whether he thought there would be a crossover at some point. "I've been asked that quite a bit, [but] not to my knowledge." Time will tell. It might behoove the network to bring the two former Friends stars together for an episode.
Man with a Plan premiers Monday, October 24 on CBS.
About the Author
Francine Brokaw has been covering all aspects of the entertainment industry for over 20 years. She also writes about products and travel. She has been published in national and international newspapers and magazines as well as Internet websites. She has written her own book, Beyond the Red Carpet The World of Entertainment Journalists, from Sourced Media Books.
Follow her on Twitter