Mary Tyler Moore: A Celebration on PBS
Category:
Television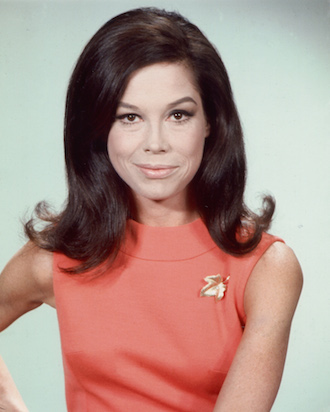 Mary Tyler Moore is a television icon. She captured the hearts of viewers when she played Laura Petrie on the classic sitcom The Dick Van Dyke Show from 1961-1966. Having had small parts on TV shows prior to being cast as Laura, it was The Dick Van Dyke Show that catapulted her into stardom. Mary Tyler Moore: A Celebration is a look at this beloved actress with clips from her work and interviews with Moore as well as many of her costars.
Besides being the spunky and loveable wife on The Dick Van Dyke Show, Moore is most remembered as Mary Richards on the historic Mary Tyler Moore series that ran from 1970-1977 and received several Golden Globe and Emmy awards.
Mary Tyler Moore was the first TV show in which a strong female character took the lead. She was an independent workingwoman who was not connected to any man. While Marlo Thomas' That Girl (1965-1971) is often credited with being the first show to feature a working woman as the lead, viewers need to remember her character Ann Marie was often associated with her parents and her boyfriend. It was Mary Richards who was the first truly independent woman who provided a role model for women across the country. She gave women everywhere the courage to stand on their own and pursue their dreams.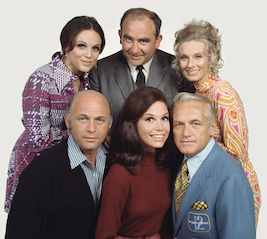 Mary was surrounded by a group of talented co-stars on both sitcoms, yet it was the Mary Tyler Moore series that had a star-studded cast that each broke out to star in their own shows. Betty White, Valerie Harper, Ed Asner, Gavin MacLleod, Ted Knight, Cloris Leachman, and John Amos were part of Mary's team. And on her first sitcom, Van Dyke and Carl Reiner helped form the actress/comedienne who became America's sweetheart.
With interviews and looks back at her career, Van Dyke, Reiner, White, Harper, Asner and others discuss working with Moore and her great talent for not only acting but also creating an atmosphere of love and camaraderie on the sets.
Moore describes herself as an actress, not a comedienne. However she also tells the story about Lucille Ball sneaking onto the set and complimenting her on her talent.
Another fun story in this tribute is Moore's connection with Nanette Fabray, the actress on whom Moore based her "funny cry" she was noted for in The Dick Van Dyke Show. Interestingly, Fabray and Moore bear a remarkable resemblance to each other and Fabray co-starred twice on Mary Tyler Moore as Mary Richards' mother.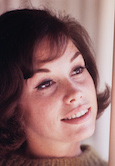 Mary Tyler Moore is a television icon. The Dick Van Dyke Show and Mary Tyler Moore are iconic sitcoms. Mary Tyler Moore: A Celebration is an entertaining look back at these classics and the talented people that created television history and especially this woman who could "turn the world on with her smile."
Mary Tyler Moore: A Celebration premiers October 13, 2015 on PBS.
About the Author
Francine Brokaw has been covering all aspects of the entertainment business for 20 years. She also writes about technology and has been a travel writer for the past 12 years. She has been published in national and international newspapers and magazines as well as internet websites. She has written her own book, Beyond the Red Carpet The World of Entertainment Journalists, from Sourced Media Books.
Follow her on Twitter