Marvin Hamlisch: What He Did For Love on PBS
Category:
Television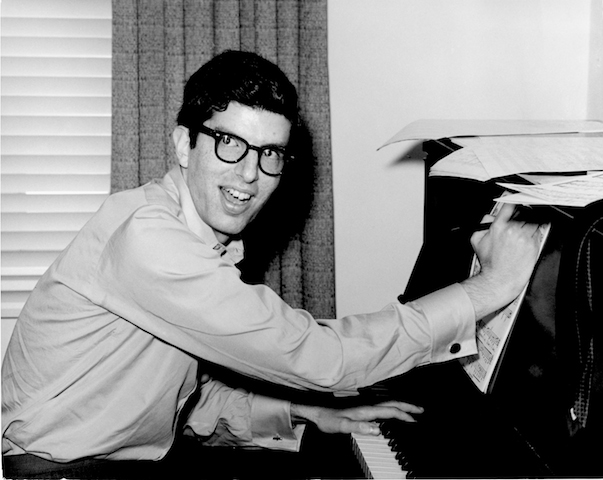 American Masters on PBS is a series that highlights the best of the best. This episode focuses on Marvin Hamlisch, one of the best musical minds of our generation. Marvin Hamlisch: What He Did For Love takes viewers into the life, heart, and mind of this incredibly talented man.
Watching the film, viewers will realize how much Hamlisch did for others and what really made him tick. He was a Pulitzer Prize winner, won four Grammys, four Emmys, three Golden Gloves, a Tony Award, and in one night he took home three Academy Awards. How's that for a resume? But the prizes, awards, and accolades were not what made the man. He was too down-to-earth to have anything go to his head. He was a true professional and also a sensitive human being.
Through discussions and interviews with Hamlisch, his wife Terre, his co-workers and friends, this film is an unprecedented look at the life and work of Marvin Hamlisch. It is more than educational. It is completely entertaining and riveting. How could one man be so talented? And how could this amazing man/musician be taken away at such a relatively young age? Even though he is gone, his legacy will never die. He lives on in the songs we sing daily, in the shows we watch, and in his desire to keep American music in the forefront of listening audiences.
At the recent Television Critics Association Press Tour, Lucie Arnaz, a friend of Hamlisch, said, "I thought he was one of the most charming, funniest, most genuinely, organically talented people I'd ever met."
"The first thing that comes to mind is Marvin, before he died, he had written a book for children called 'Marvin Makes Music.' Arnaz told the gathered journalists. "It's a true story of when he was a child that everything he heard sounded like a song to him, the sound of falling rain, etc."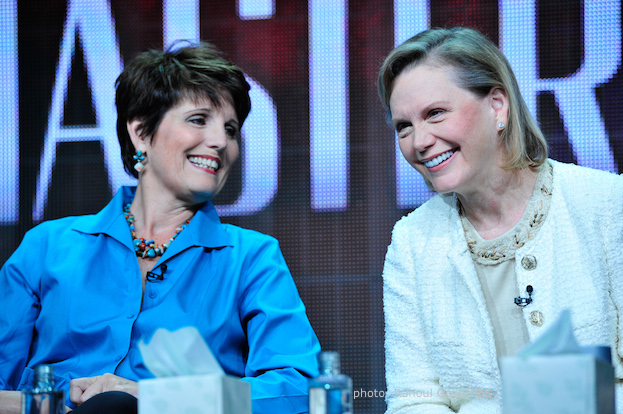 Hamlisch's wife Terre added, "And if he heard the wind or a breeze in the trees, he could tell you what note it was. He could tell you the screech of a tire. He didn't hear like we would hear a screech of a tire. He would hear it with the note, the exact note of it." His hearing was so acute, she said, "He could hear a fly like a 747."
In the film, Hamlisch discusses how he insisted the final scene of The Way We Were be redone after the first screening. The actors were fine but he wanted to rescore that scene to bring more drama to it. He got his way and that scene is what many people remember, primarily for the way the music emphasizes the emotions of the characters. Hamlisch had that ability. He had the ability to put emotions into music, which is what made him so great.
Marvin Hamlisch was an interesting human being as well as a musical prodigy. He proposed to his wife after they carried on a relationship for months – on the phone. His proposal was sight unseen. He knew her inside and didn't care about her physical appearance. (By the way, she is a beautiful woman.) All Marvin cared about was who she was as a person. That tells a lot about the man.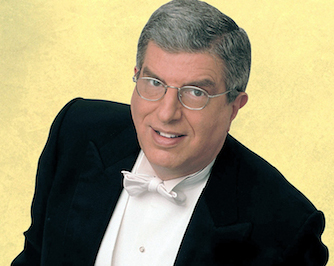 The film explores – through Hamlisch himself – how he thought about things and put them to music. For instance, the theme for the film Ice Castles. He talks about how he was an ice skater and then how he put that skating into notes. It's a fascinating part of the film. Another interesting section is how he came up with the songs for "A Chorus Line."
Besides his amazing gift of music, Marvin Hamlisch also gave of himself. "If I ever asked him for a favor or to help me with something, he always said, 'Sure. Absolutely. Of course. I'm there. When do you need me?' Arnaz explained.
Terre added to that thought. "He helped out many people. He found doctors for people. He helped children that were sick. He paid medical bills. It wasn't until recently that he turned around to me in the car, and he said, 'Do you think people know that I never say no?' I thought, 'Well, I don't know that you never say no.' And he said, 'No, unless it's a scheduling conflict.'"
Marvin Hamlisch: What He Did For Love is a beautiful documentary about one of the most talented and genuinely thoughtful men of recent times. It premiers on American Masters on PBS Friday, December 27, 2013.
About the Author
Francine Brokaw has been covering all aspects of the entertainment business for 20 years. She also writes about technology and has been a travel writer for the past 12 years. She has been published in national and international newspapers and magazines as well as Internet websites. She has written her own book, Beyond the Red Carpet: The World of Entertainment Journalists, from Sourced Media Books.
Follow her on Twitter
Like her on Facebook