March is a Great Month for TV
Category:
Television

March welcomes the return of television viewers' favorites like House of Cards, The Americans, Bates Motel, Mr. Selfridge, Quantico, The Last Man on Earth, Criminal Minds: Beyond Borders, and Dancing With the Stars. In their absence, however, recent entries have staked claims on their coveted timeslots and there are no signs of easing up.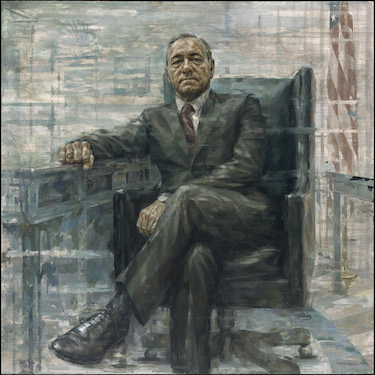 March is a prime example with Scandal and How to Get Away With Murder' creator Shonda Rhimes sealing her domination over Thursday evenings with the cat-and-mouse caper thriller titled The Catch. ABC also unfurls an ambitious Biblical saga titled Of Kings and Prophets, while director-actor Tyler Perry recounts the last hours of Jesus Christ's life in a live reenactment of The Passion set against the backdrop of modern day New Orleans.
Fresh off its Oscar win, director Sharmeen Obaid-Chinoy's A Girl in the River: The Price of Forgiveness" debuts March 7 on HBO. Examining the tensions between modernism and tradition in Pakistan, the documentary recounts the experiences of one woman, who lived to tell about the attempted honor killing at the hands of her own family. Her offense was marrying a man her uncle deemed below the family's stature.
Perhaps the biggest vote of confidence for television's future comes from Spike Jonze, who temporarily abandoned his theatrical career in order to launch the entirely new channel – Viceland. Replacing the History Channel's offshoot H2, Viceland's thought provoking and sometimes controversial content tackles topics like marijuana, and LGBTQ travel fresh out of the gate.
Giving an advanced heads up, here's some of the highlights from March's schedule:
March 1: Viceland – Noisey, a music docu-series hosted by Zach Goldbaum, plus Weediquette outlining everything you've ever wanted to know about marijuana. Building momentum, subsequent programs include Balls Deep with Thomas Morton, F—, That's Delicious with rapper Action Bronson, and Flophouse inhabited by comedians.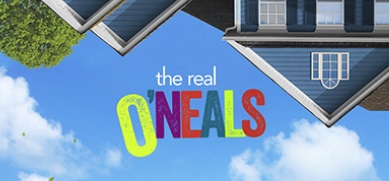 March 3: ABC's The Real O'Neals. The family sitcom stars Martha Plimpton (Raising Hope) and Jay Ferguson as image conscious Irish Catholics, whose son (Noah Galvin) comes out of the closet in the pilot episode, while another son is battling anorexia. Compounding their situation, the parents are contemplating divorce.
March 3: ABC's The Family. Joan Allen portrays the manipulative mayor of fictional Red Pines, whose son was kidnapped a decade earlier. Upon announcing her candidacy for governor that missing offspring Adam (Liam Jones) suddenly reappears. Suspicions soon surface, however, as to whether Adam is the genuine article. This The Family airing is billed as a special premiere before settling into its regular Sunday timeslot.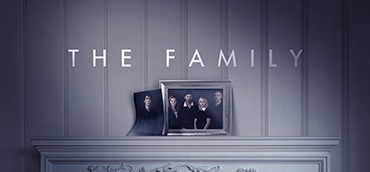 March 6: PBS' Downton Abbey. Rather than a debut, this airing marks the finale for Masterpiece's beloved upstairs-downstairs drama after six seasons. Lord Grantham and company will be sourly missed.
March 7: A&E's Damien. Lifetime's The Omen's sequel Damien takes up residency at A&E with Bradley James playing the grown up Damien Thom. Initially he's unaware of the satanic forces surrounding him, but Barbara Hershey checks in to insure that Damien fulfills his dark destiny during the 10-eposide run.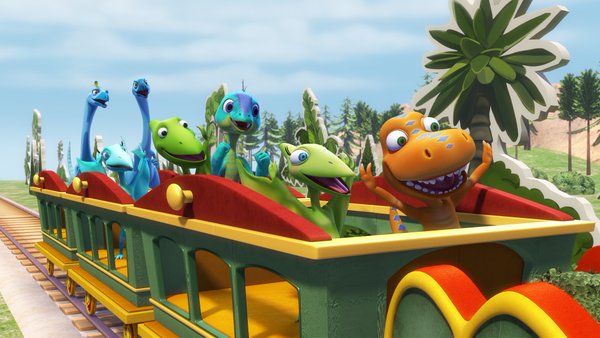 One for the pint-sized set – PBS KIDS premieres Rollin' on the Riverboat: Parts 1 & 2 as part of a week of new programs from The Jim Henson Company's Dinosaur Train.
March 8: ABC's Of Kings and Prophets. Based on the Biblical Books of Samuel, faith, ambition, and betrayal are the cornerstones of the story told through the perspective of a battle weary monarch, a power yielding prophet and a resourceful young shepherd, whose paths will intertwine. Heading the cast are Ray Winstone as King Saul and Olly Rix as David. Be forewarned that writers Adam Cooper and Bill Collage expressed their intentions to push the boundaries of sex and violence.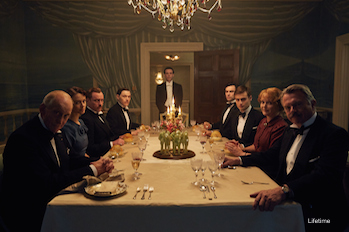 March 13: Lifetime's And Then There Were None. Having sold more than 100 million copies worldwide, Agatha Christie's crime novel makes its United States premiere in two parts. The all-star cast boasts names like Douglas Booth, Charles Dance, Sam Neill and Maeve Dermody.
March 14: HBO's Ebola: The Doctors' Story, Body Team 12 and Orphans of Ebola debut back-to-back recounting extraordinary stories of courage and perseverance amidst the West African Ebola pandemic that claimed tens of thousands of lives. The trilogy spans an eight month period from the initial outbreak, the height of the epidemic, and its waning.
March 19: OWN's For Peete's Sake turns the cameras on the husband-wife duo of Holly Robinson Peete and Rodney Peete in the new comedic, dramatic and intimate docu-series. She's a veteran of movies like 21 Jump Street, while he was an NFL quarterback for 16 years.
March 20: FOX ushers in Easter Week with The Passion, a live two hour musical event, hosted by actor/writer/producer/director Tyler Perry. The recreation of Christ's last hours features names such as Jencarlos Canela, Chris Daughtry, Prince Royce, Seal, and Trisha Yearwood. An inspirational The Passion: New Orleans soundtrack is being released March 18th.
March 24: ABC's The Catch turns the tables on fraud investigator Alice Martin (Mirelle Enos) and the culprit is her own fiancé. Aside from her quest to track down the rascal, Alice is busy unraveling the cases of her clients.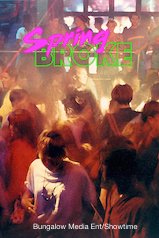 March 25: Showtime's Spring Broke transports viewers to Daytona, Fla. For that annual ritual known as Spring Break, executive producer Alex Gibney retraces the evolution of the infamous spring vacation revelries. If there's the slightest chance one's parents might get a gander at some past transgressions it might be wise to hide the remote control.
About the Author
Winnie Bonelli is a former entertainment editor for a daily metropolitan New York City area newspaper. She is passionate about movies and television and loves to take readers behind the scenes.