Lost And Found on DVD
Category:
Blu-ray's and DVD's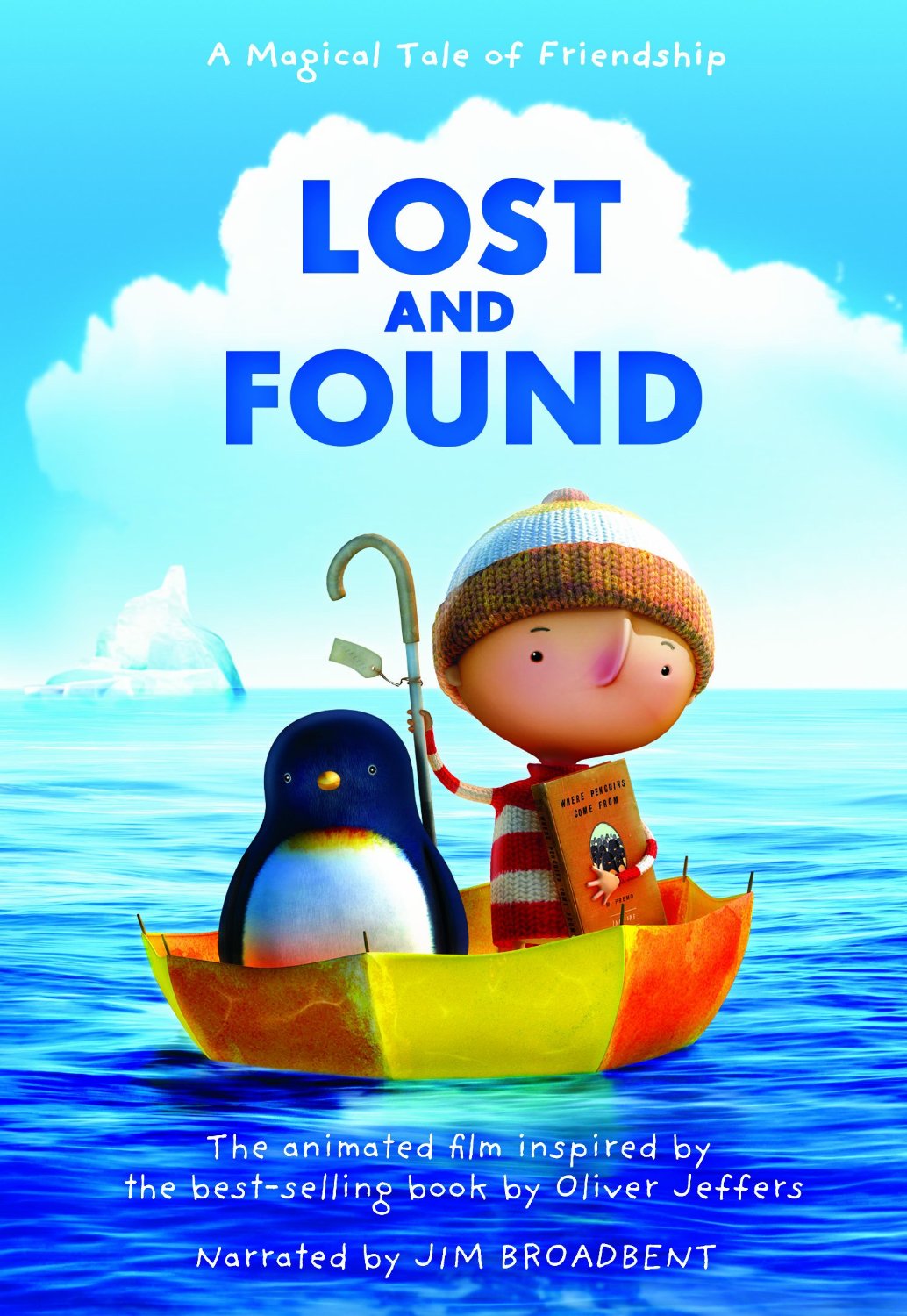 Lost and Found is really a cute little movie. It's based on a book by Oliver Jeffers and narrated by Jim Broadbent.
Jeffers was inspired to write a picture book about a penguin and a small boy after hearing the story of a young boy in Belfast who was on a school trip with his class to the zoo. This little fellow wandered into the penguin habitat and basically kidnapped – or penguin-napped – a penguin which he put in his bathtub when he got home. His parents discovered the penguin and called the zoo. They were allowed to keep the penguin for the night. How cool was that?
Lost and Found is the story of a lonely little boy who discovers a penguin on his doorstep. He thought the penguin was lost and decided to take it back to the Antarctic. After all, that's where penguins come from.
After delivering the little penguin to the Antarctic, he realized something very profound. The penguin wasn't lost but was looking for a new friend, and they discovered the friendship that grew between the two of them was just what both of them needed. This is a fun story of friendship and love. It's great for very small kids.
Lost and Found is truly a sweet little film.
About the Author
Francine Brokaw has been covering all aspects of the entertainment business for 20 years. She also writes about technology and has been a travel writer for the past 12 years. She has been published in national and international newspapers and magazines as well as Internet websites. She has written her own book, Beyond the Red Carpet: The World of Entertainment Journalists, from Sourced Media Books.
Follow her on Twitter
Like her on Facebook