Looney Tunes Musical Masterpieces DVD GIVEAWAY
Category:
Giveaways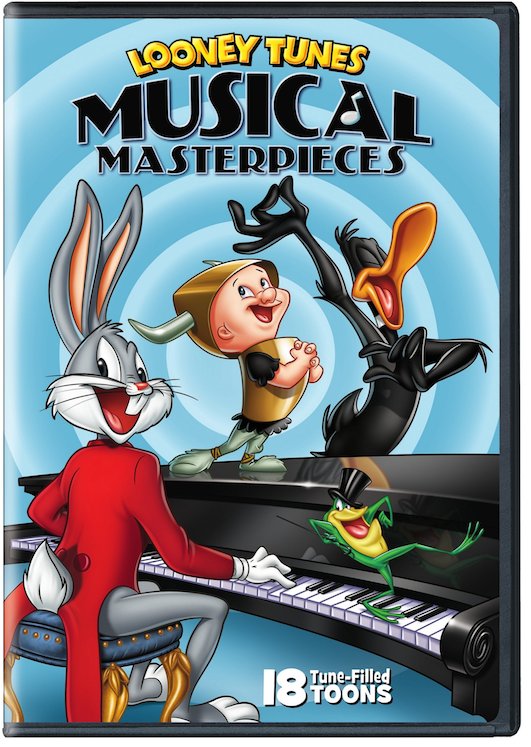 Prepare for a musical experience as only Looney Tunes can deliver! From the brilliant minds of maestro Carl Stalling and animation legends including Friz Freleng and Chuck Jones, come 18 musical treasures. Join the likes of Bugs Bunny, Elmer Fudd, and Porky Pig in classics including Corny Concerto, What's Opera, Doc? and Rabbit of Seville. Dive deeper into the vaults with gems like Three Little Bops, I Love to Singa and Rhapsody in Rivets. Let's go to the symphony with this must-own collection of Musical Masterpieces!
"Music is such an important component of animation. Not only does it set the mood but it also tells the story," said Mary Ellen Thomas, Vice President Family & Animation Marketing. She added, "The Looney Tunes cartoons we chose for this compilation represent some of the very best musically-driven shorts we have in our library. We've added some popular favorites and some rarer shorts that are not seen very often. Now Looney Tunes fans can have all their musical favorites together on one disc. If you love music and Looney Tunes, this is a collection you don't want to miss."
We have some copies to giveaway.
To be eligible to win a copy of Looney Tunes Musical Masterpieces, email us at [email protected] with "Musical Masterpieces Giveaway" in the title. Please supply your name, address, phone number and email address (so we can let you know if you are a winner).
The deadline for this giveaway is May 22, 2015.