LOL at LEGOLAND HOTEL
Category:
Travel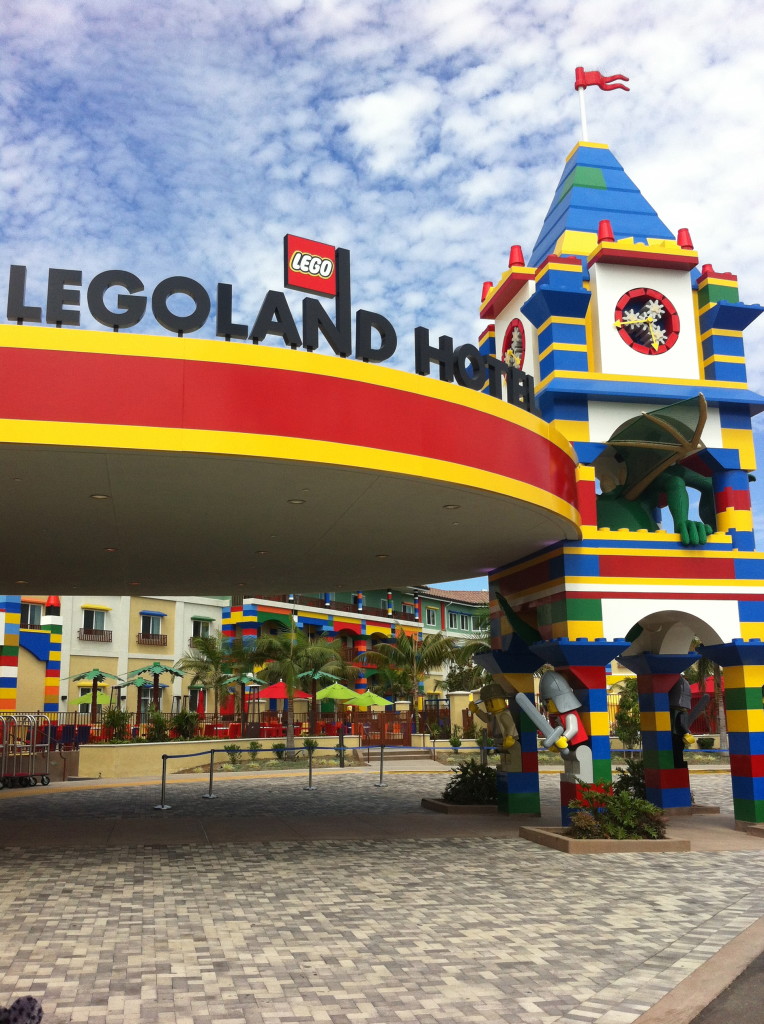 You can't help but smile as you walk into the newly opened LEGOLAND hotel. Bright primary colors – red, blue and yellow pop out and greet your arrival. Next to the lobby is a gift shop selling LEGO kits and swords for kids to slice through the air and poke each other in a duel.
Carlsbad has the first LEGOLAND Hotel in the United States. Located right at the main entrance of LEGOLAND California, the hotel has 250 rooms decorated in three popular LEGO themes – Pirate, Kingdom or Adventure.
We enjoyed riding up the elevator to our Adventure room on the third level. The elevator is decorated in a LEGO theme as you walk inside. Once the doors close the lights dim, a disco ball shines with flashing lights and music encourages guests to dance.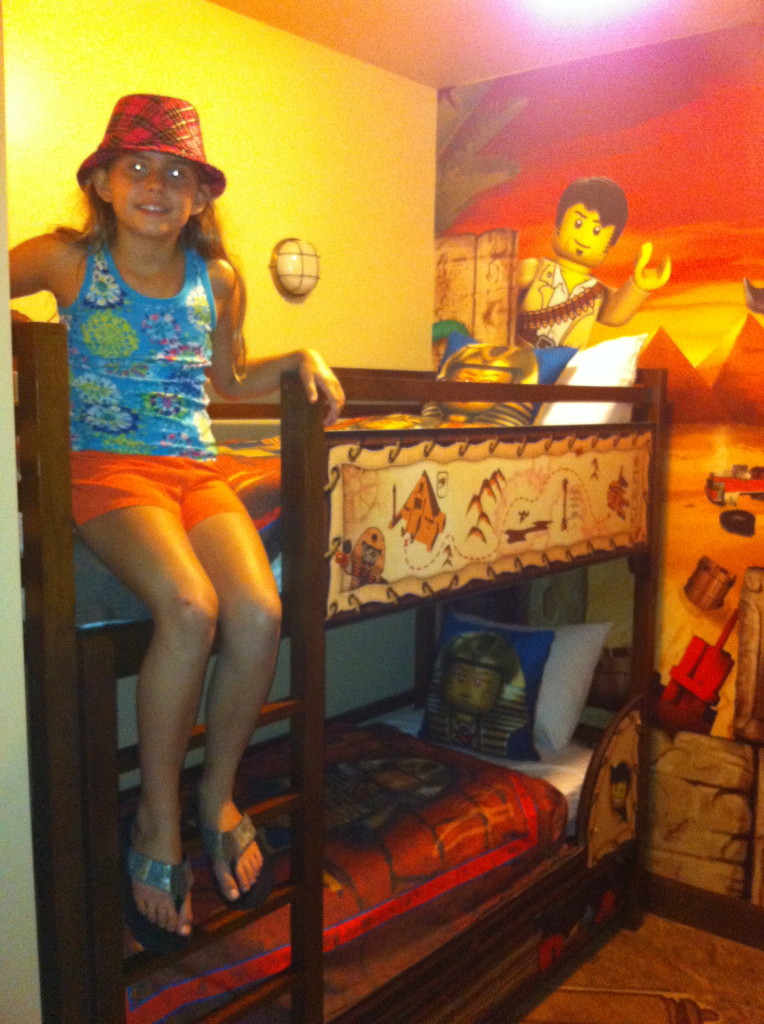 As we walked into our hotel room, the girls giggled at the LEGO bugs decorating various walls. Each claimed a bed on the bunk in the separate "kids-only" sleeping area with themed wallpaper and a television. There is also a pull-out trundle bed below the bunk bed for a third child. A queen-size bed with a flat screen television is for grown-ups.
Inside the hotel, kids love the secret whoopee cushions, treasure trails and dragons. There is a 32-foot high pirate shipwreck that bursts through the castle wall and into the river of LEGO. It's Interactive fun as children raise a pirate flag and listen to the sound of canons blasts.
For meals, most families enjoy the child-friendly dining experience at Bricks Family restaurant. Families color their own table cover while looking over a menu with a wide range of buffet options to suit every taste and age group. The Skyline Bar/Lounge serves drinks and snacks throughout the day.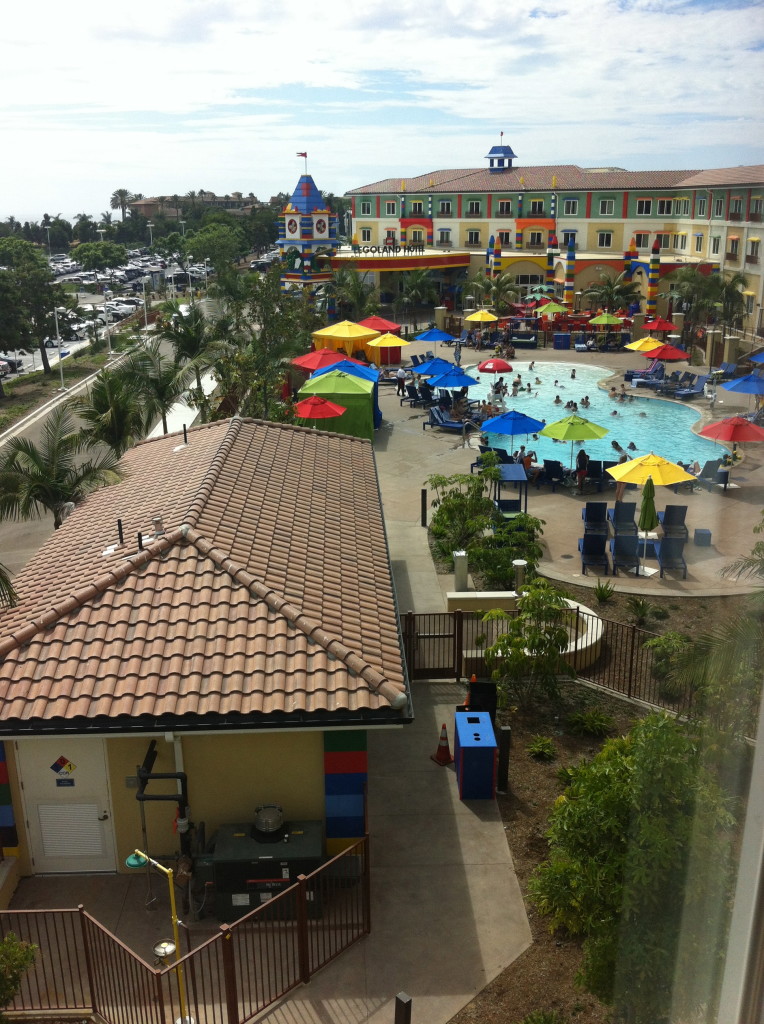 Outside the heated swimming pool is basic, yet keeps little ones happy. There are plenty of chairs and umbrellas for adults to relax while watching their little ones.
LEGOLAND Hotel guests get to enter the park to be one of the first on rides and attractions 30 minutes before the Park officially opens.
Right after Labor Day, LEGOLAND is closed on Tuesdays and Wednesdays during the week, except on holidays. SEALIFE Aquarium is open daily.
LEGOLAND Hotel is located at 5885 The Crossings Drive
Carlsbad, CA 92008 (877) LEGOLAND, (877-534-6526)
http://california.legoland.com/en/LEGOLAND-Hotel/
About the Author
Jill Weinlein is an award winning travel, food and entertainment writer published in various newspapers/ magazines. Check Jill's articles out http://dineandtravel.wordpress.com
Follow her on Twitter