La Brea Tar Pits in Los Angeles provide a glimpse of the past
Category:
Travel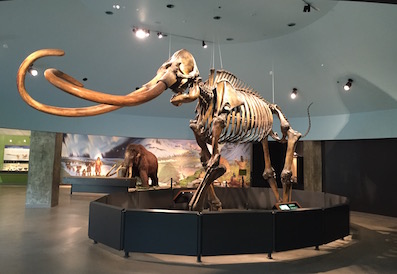 With the popularity of the Ice Age movies (the newest is coming out this summer), interest in history has been spiked, especially in kids. The group of friends in the films – a mammoth, a sloth, and a saber tooth tiger – would definitely have not been friends, but fiction is the name of the game so in the fun animated films they are. To learn more about the real life counterparts of these Ice Age heroes, a trip to the La Brea Tar Pits in Los Angeles is called for.
First of all, this facility has the world's largest collection of Ice Age fossils – into the millions. That in itself is a must-see for visitors. Their on-site film, Titans of the Ice Age narrated by Christopher Plummer, provides a look at the history of the facility as well as the history of the animals that roamed the local area 50 thousand years earlier. This is the only excavation site for the thousands of animals that lived and roamed in what is now Southern California, and specifically the surrounding area of the tar pits.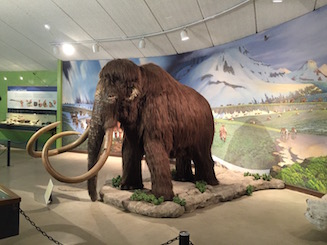 The man-made lake in front of the museum is not exactly what the tar pits were like when the animals were alive. What they actually encountered were asphalt pits (not like the asphalt we know now). These pits were basically carnivore traps, meaning the animals, for example a mammoth, would find himself stuck and unable to move, then die, then carnivores would attempt to feed on the carcass and subsequently get stuck and die. This was a cycle that left layers of fossils on top of each other, and has given us a window into the living creatures of the past unlike any other we have seen.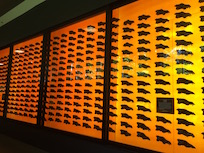 This area of Los Angeles, known as Hancock Park, is rich in fossils and history. While building its new parking lot in 2006, the Los Angeles County Museum of Art next to the pits discovered a section rich in fossils. The museum is conveniently located next to the tar pits. This find produced 16 new sites since the process began in 2008. Besides fossils from the regular group of mammals, this new excavation is producing microfossils, which include lizards and shells. These microfossils help scientists learn more about what was living and happening on the planet at the time, thereby giving historians a better picture of the planet.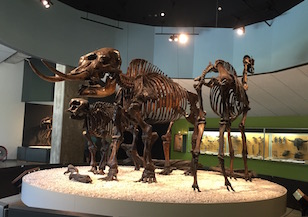 The next time you are in the Los Angeles area, a visit to La Brea Tar Pits and the Page Museum is a good family opportunity to learn about history and see fossils close up. Being a continuous excavation site where visitors see the current projects unfolding in front of them is something that might spark the interest of future paleontologists.
About the Author
Roy Brokaw writes about interesting things to do and places to see. He is also an accomplished travel photographer.