Julianne Moore is 'Gloria Bell' on Blu-ray
Category:
Blu-ray's and DVD's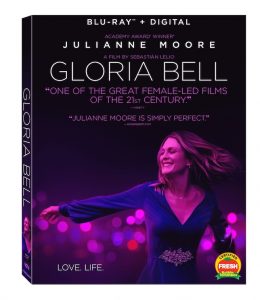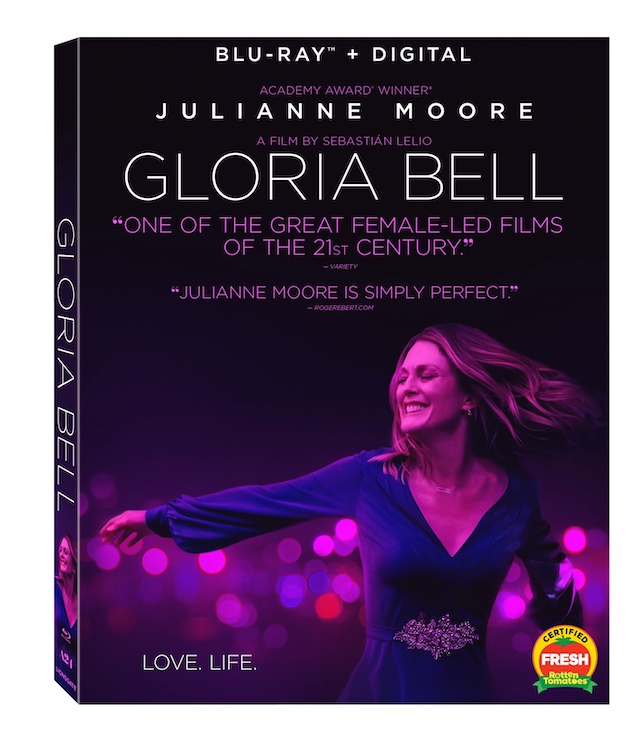 Gloria Bell is an America remake of the 2013 film Gloria. Both films are from writer/director Sebastian Lelio and basically follow the same storyline about a woman in her 50s who loves to dance and meet new people, and simply, to enjoy life.
Gloria Bell (Julianne Moore) is divorced (Brad Garrett) and has two grown children as well as one infant grandson. She is a bit lonely and enjoys spending her time drinking and dancing at the clubs in Los Angeles.
One night Gloria meets Arnold (John Turturro) at a club. He has been divorced for one year, a newbie compared to Gloria's twelve years. They hit it off and are enchanted by each other. One thing leads to another and soon they are a couple. But there is something about Arnold that Gloria cannot understand. He is still attached to his ex-wife and two grown daughters in a way that is un-healthy for all of them.
Gloria's mother (Holland Taylor) encourages her to take chances because death could come tomorrow. That's a sobering thought. But we all know life is short and we do not know how long we have so Gloria takes full charge of her life. She is not afraid to put herself out into the world and enjoy herself, even if that means dancing by herself. She is a strong woman and by the end of the film viewers will see just how strong she really is.
As a woman who loves to laugh and experience new things, Moore captures the persona of the character completely. She dives right into her role and viewers will be enamored by her willingness to embrace life.
Rita Wilson co-stars as Gloria's best friend Vicky, and Jeanne Tripplehorn is Gloria's ex-husband's wife. Michael Cera and Alanna Ubach are Gloria's son and daughter, who both have some strange circumstances going on in their lives.
While Gloria is not afraid to let go and take charge of her own life, Arnold is not that brave. These people have two different philosophies about relationships – Gloria's is healthy and Arnold's is not.
The bonus feature is a behind-the-scenes look at the making of the film with the actors and filmmakers. Everyone talks about how refreshing to see a more-than-middle-aged woman out in the workplace and nightclubs taking control of her life.
Gloria Bell is available on DVD and a Blu-ray + Digital pack. The entire movie was filmed on location in and around Los Angeles and Las Vegas. It is rated R for sexuality, nudity, language and some drug use.
About the Author
Francine Brokaw has been covering all aspects of the entertainment industry for over 25 years. She also writes about products and travel. She has been published in national and international newspapers and magazines as well as Internet websites. She has written her own book, Beyond the Red Carpet The World of Entertainment Journalists, from Sourced Media Books, is the entertainment correspondent for Good Day Orange County, and has her own TV show, Beyond the Red Carpet, on Village Television in Orange County.
Follow her on Twitter