'Jo Frost: Nanny on Tour' on UP
Category:
Television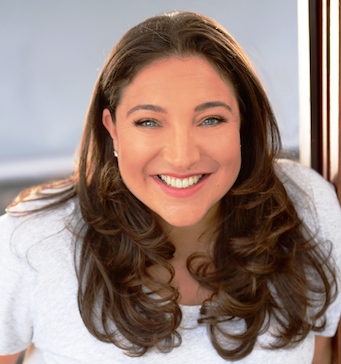 Jo Frost has been like a family whisperer to American television viewers. Her new show, Jo Frost: Nanny on Tour, premiers on UP on January 28, 2016. In this show, the beloved parenting expert helps families around the country. She tackles issues with families with newborns, toddlers, tweens and teens.
Ms. Frost explained to members of the media, "Jo Frost: Nanny on Tour organically was about creating the reality of being able to help families with parental issues, family matters, and being able to look at how I could effectively help these families in their homes, but using the mobile office to be able go across the United States, and to be able to facilitate helping not just one family, but a community as well, because having been in this country for over 12 years now helping families, it was very commonplace for other families in the neighborhood, or they would drive ten, five miles and leave me their letters for help as well. So it was really important to be able to think what kind of format can I develop that would allow me to be able to continue to be the staple in families' homes and to be able to look at a wider spectrum of issues that we see commonly today in 21st century modern parenting, and to be able to look at how we could effectively, individually, and uniquely go on our own journey, but recognize how we can remain connected as a family as well."
In the show Frost helps individual families as well as goes out into communities to help individuals in places like schools, parks, and malls. The show will look at families and how they created the units they have and then how Frost implements ways to tackle their issues.
"So the format has me in the mobile office going across the country opening myself up to town squares and helping hundreds of others in the community, and also remaining to look at all different types of ages. We have generational families now living under one roof, sandwich generations of grandparents and parents, and their children as well. More and more, we are seeing women in the workplace, and we are seeing gentlemen take pride at being really husbands, as well as professionals working at home, as well and looking at how we can address those issues."
Frost is also an executive producer and is delighted to be on UP. The UP Network is an integral network. They are compassionate and with passion. Really, they look to facilitate families not just in the entertaining arena but also for what they need in their lives as well. And that, you couldn't ask for anything better, so right now, I have a wonderful marriage with the UP Network that I'm pleased to be in, you know. It makes the journey absolutely beautiful."
She exclaimed, "This is the power of television, being able to bring what you do with families, to be able to inspire and help millions of others, you know, and the families come first."
Amy Winter, EVP/GM, UP, said, "I watched Jo Frost before I ever had kids of my own, just to gain insight into real-life child-rearing issues and how to handle them. Now that I have three young children, I find myself applying Jo's lessons on a regular basis. Our new series will deal with issues that are unique to 21st Century child rearing; things that parents of past generations never had to deal with. Jo will tackle situations including cyber-bullying, whether kids are spending too much time playing video games, when is it appropriate for children to get a cell phone, social media issues and so much more. This will be a transformative and highly entertaining series for a new generation of families with kids of all ages."
Jo said, "I have spent the last 11 years committed to helping families across America. I am privileged and honored to join with UP to have the opportunity to continue my purpose traveling to different communities across the United States to not only help families one-on-one but, to take what I do to the next level and bring to the forefront the importance of providing a public service to many families in a community."
She also proclaimed, "I always salute the families who are brave enough to ask for my help."
From toddlers to teens, Jo has helped countless families and continues her journey with Jo Frost: Nanny on Tour beginning January 28, 2016 on UP.
About the Author
Francine Brokaw has been covering all aspects of the entertainment industry for 20 years. She also writes about products and travel. She has been published in national and international newspapers and magazines as well as Internet websites. She has written her own book, Beyond the Red Carpet The World of Entertainment Journalists, from Sourced Media Books.
Follow her on Twitter