'Jerry and Marge Go Large' is a remarkable true story
Category:
Television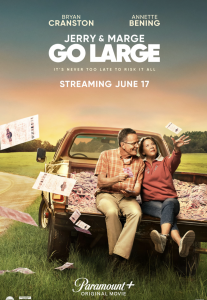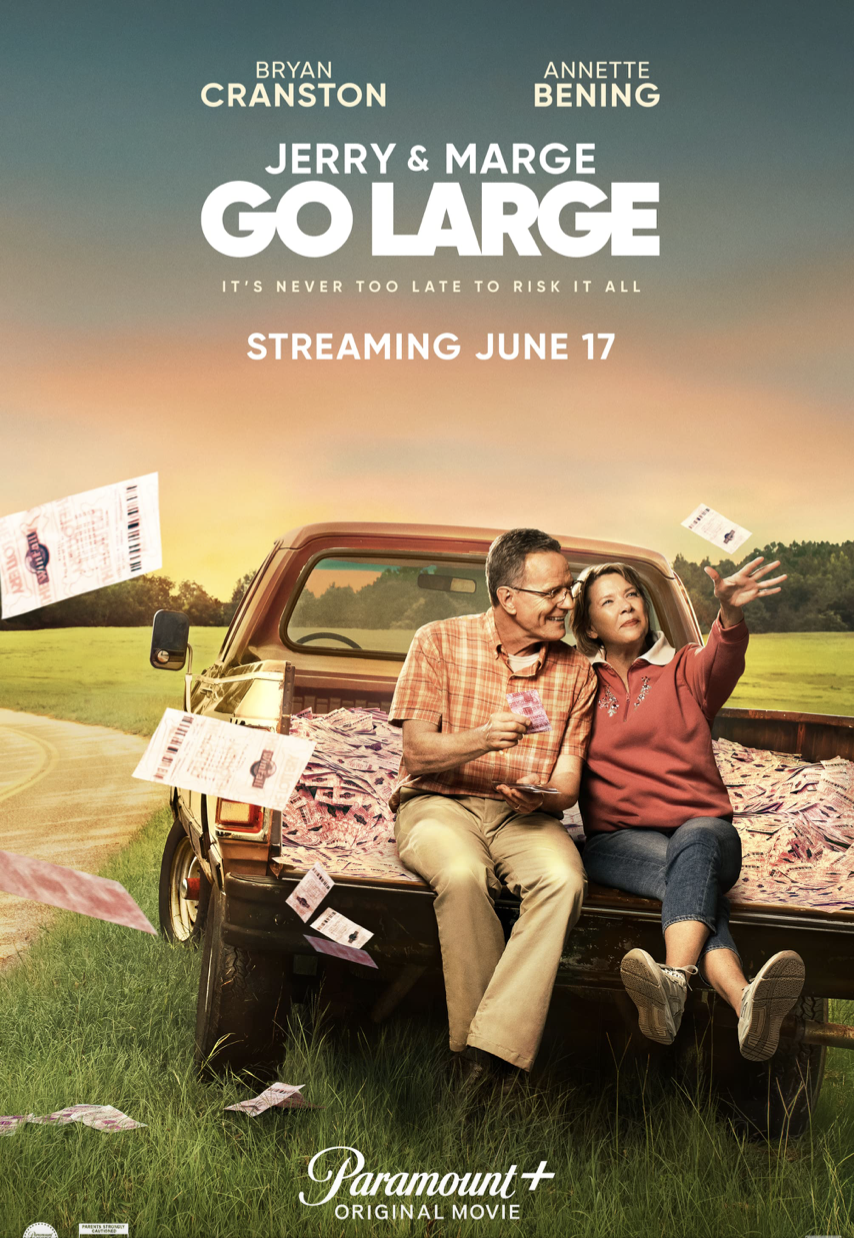 Available now on Paramount+, Jerry and Marge Go Large is the amazing story of a couple who made their golden years truly golden. Bryan Cranston and Annette Bening head the cast that includes Rainn Wilson, Michael Keaton, and Larry Wilmore.
Jerry Selbee spent his life working for Kellogg's but now he is retiring, not completely of his own desires. What will he do with his time now? Marge hopes they will find activities they can do together and grow more as a couple now that Jerry does not have to go to work. Will they go fishing? What else can they do together?
Jerry's mind is a steel trap when it comes to numbers. That was his job at the Kellogg's cereal factory. He feels useless just sitting around. Then one day he overhears a conversation about a lottery game and he immediately starts running the numbers and calculations. Lo and behold, Jerry Selbee has discovered a flaw in this particular game. He tests his theory and is victorious.
After playing the game several times Jerry and Marge decide to share their knowledge to help the struggling town of Evart, Michigan in which they live and their friends and neighbors are currently stressed over the economic downfall of their town. By pulling their resources they start rebuilding this fledgling little town.
Unfortunately, a snobby Harvard student also discovers the flaw and he sets up his own group, playing against Jerry's group. But while Jerry is only in it to help his town and neighbors, Tyler (Uly Schlesinger) is in it for himself. He figures if he can make enough money he can quit Harvard and never have to work a day in his life.
Well, things come to a head between the two groups, but that doesn't matter. Good does prevail over evil and this incredible story made the magnanimous gesture of Jerry and Marge front-page headlines around the country.
This incredible story began in 2003 when Jerry was 64 years old. Discovering the flaw in the Winfall game was a coup. He formed a company with his friends and within two years their company had about 25 members. When Michigan cancelled the game, they simply drove the approximately ten hours to Massachusetts to continue it there. (With today's price of gas that would have taken a big chunk out of their profits but this was a different time.)
The couple was not about selfishness, nor were they about cheating the government. They saved every ticket in case the IRS audited them. Their entire motivation for taking on this project was to do something together, to make some money for themselves, and to help their friends and the town. They were not selfish about it. Spread the wealth.
Jason Fagone who wrote the article about the Selbees in 2018 first publicized this incredible tale of humility and compassion.
Jerry and Marge Go Large is rated PG-13 for some language and suggestive references
About the Author
Francine Brokaw has been covering all aspects of the entertainment industry for over 25 years. She also writes about products and travel. She has been published in national and international newspapers and magazines as well as Internet websites. She has written her own book, Beyond the Red Carpet The World of Entertainment Journalists, is the entertainment correspondent for Good Day Orange County, and has her own TV show, Beyond the Red Carpet, on Village Television in Orange County. She is a longstanding member of the Television Critics Association and is accredited by the MPAA. Follow her on Twitter.
courtesy photo