'James Cagney Was My Babysitter' book review
Category:
Books and Music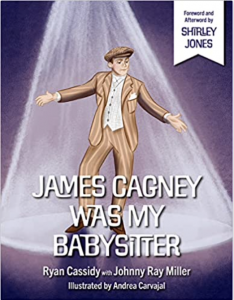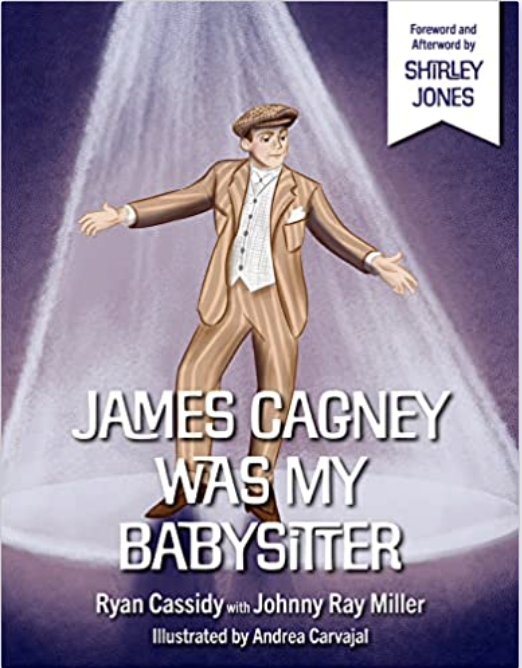 To say Ryan Cassidy's family is famous is putting it mildly. His father was actor/singer Jack Cassidy. His mother is actor/singer Shirley Jones. His brothers are all actors and singers. Now they have an author in the family. Yes, Ryan did his share of acting and is now a respected set decorator in the family business. However, with his new children's book, James Cagney Was My Babysitter, Ryan steps into the world of book writing.
When he was eight-years-old, Ryan was supposed to spend the day with his dad who was separated at the time from his mom. Well, it turns out his dad had something important he had to do so the Cagney's – family friends – said they would look after the young boy while Jack was busy. 
Ryan was a shy little kid, yet knowing he was going to spend the day with a man who had been his mother's co-star in a movie allayed his concerns. What ended up happening was that Ryan learned a lot about the famous actor who taught him that imagination is important at any age. 
Cagney was not only an actor, he was somewhat of an artist and drew a picture for Ryan, which he has hanging in his house today. The hours they spent together always stayed with Ryan, and now he put that experience in a cute little book for kids. Along with drawings to exemplify the story, this is an adorable book that kids will enjoy and parents will enjoy reading to their little ones. 
This is definitely a fun book for everyone. And, even if you haven't heard of Jimmy Cagney, this is still a cute little story about an adorable little eight-year-old Ryan.
Publisher

 

:

 

GoodKnight Books
ISBN-10

 

:

 

1735273856
ISBN-13

 

:

 

978-1735273853
Reading age

 

:

 

9 – 12 years
Grade level

 

:

 

4 – 7
About the Reviewer
Francine Brokaw writes about products, books, travel, and entertainment. She has been published in national and international newspapers and magazines as well as Internet websites. She has written her own book, Beyond the Red Carpet The World of Entertainment Journalists, is the entertainment correspondent for Good Day Orange County, and has her own TV show, Beyond the Red Carpet, on Village Television in Orange County. Follow her on Twitter.