'Incredibles 2' on 4K Combo Pack
Category:
Blu-ray's and DVD's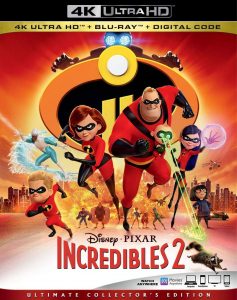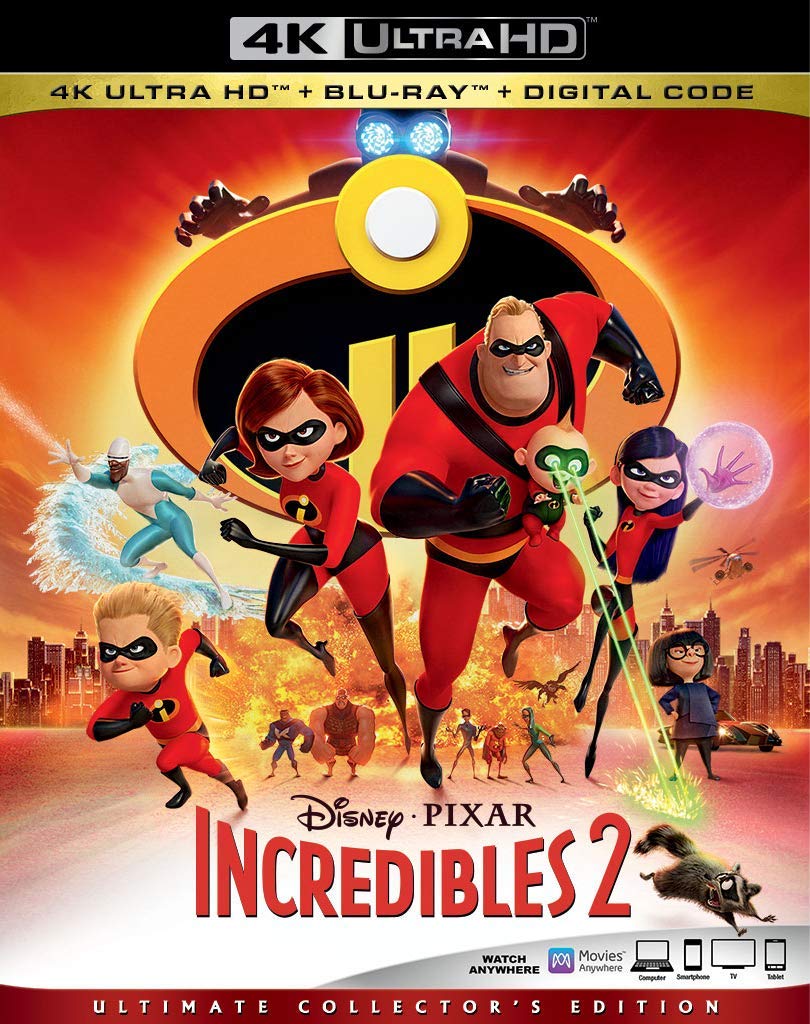 Incredibles 2  begins about 30 seconds after the end of the first film and takes audiences on a fun adventure with the entire Parr family, especially little Jack-Jack who turns out to be the star of the show. If you have Incredibles at home, you might want to refresh your memory and when it's finished pop in this new disc for an entire evening with the Parr family.
Superheroes are coming back and Elastigirl (Helen Parr) is offered her first assignment. So, how will she juggle saving the world and being a mom, and more importantly, how will Bob handle being a stay-at-home dad?
Soon, as things progress, the entire family is once again involved in saving the world and doing so with their usual flair.
Included in this combo pack is the adorable short film "Bao" that ran in theaters before the movie. And there is an all-new mini-movie "Auntie Edna" with Edna and Jack-Jack. (By the way, when you go to Pixar Pier at Disney California Adventure in the Disneyland Resort in California, the Incredicoaster is based on Edna and Jack-Jack.)
There is a bonus disc included filled entirely with additional features. Besides a music video and 10 deleted scenes, the featurettes add more for viewers to understand the characters and the movie.
One featurette looks at the vehicles in the film, especially Elastigirl's Elasticycle. How cool is this? And a featurette focuses on the individual characters with comments by the actors and filmmakers.
The 4K Ultimate Collector's Edition is the way to go. If you don't have a 4K set-up yet, you will soon. This pack includes a Blu-ray, a 4K, a digital code, and a Blu-ray disc with the bonus features. The 4K is remarkable for bringing out all the colors and making this movie as brilliant to see and enjoy as if you were in a theater. 4K is the future, and the future is here. Watching Incredibles 2 on 4K Ultra HD is amazing. It's visually stunning and the audio is the highest quality available to date. It's corny to say, but this 4K is incredible.
Check out some clips from the bonus features:
About the Author
Francine Brokaw has been covering all aspects of the entertainment industry for over 25 years. She also writes about products and travel. She has been published in national and international newspapers and magazines as well as Internet websites. She has written her own book, Beyond the Red Carpet The World of Entertainment Journalists, from Sourced Media Books.
Follow her on Twitter