I Wanna Marry Harry coming to FOX May 27, 2014
Category:
Sneak Peeks & Trailers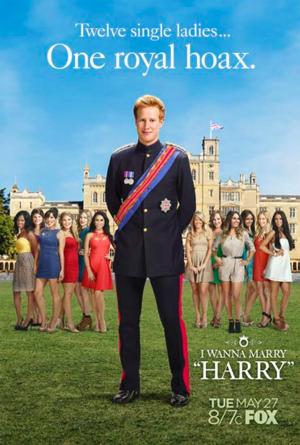 There is a "royal" twist to this new dating reality show on FOX. 12 American women compete for the heart of "Sir," a bachelor in London who bears an uncanny resemblance to Prince Harry. Yes, Prince Harry, the fourth in line to the British throne. Matthew Hicks is an ordinary English man who has been tutored in royal history and the biography of Harry. His appearance has been slightly altered to resemble the prince. He has been implanted in a castle with security guards and a full staff. Matthew wants to meet a woman with whom he has a deep connection, and the women are interested in making their own love match. But is it going to be a royal love match? What happens when, after all of this charade, they discover his true identity?