'How to Stop Time' by Matt Haig – Book Review
Category:
Books and Music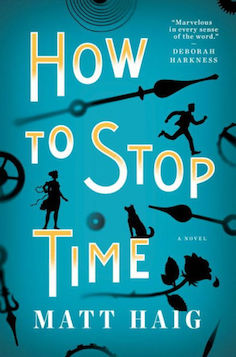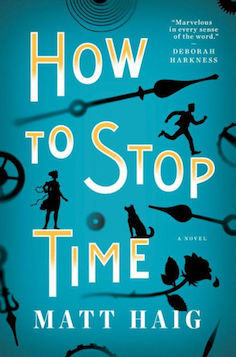 It's delightful when I come across a novel I simply cannot put down. There are some great novels, of course, but this one is mesmerizing. "How to Stop Time" is a sci-fi story about people who age very slowly. Very, very slowly.
Tom Hazard was born in France in 1581. He was a normal young boy until he hit puberty. Then it was like he stopped aging. The story is told by Tom and weaves his past with his present. Yes, he is still alive, and if you can imagine, this man has seen a lot in the 400+ years he has been alive.
His situation, condition, or whatever you want to call it, has taken a toll on those he loved. Witchcraft and sorcery were heralded as the reason he never aged, and in the old days this behavior was not appreciated. It was vilified.
After meeting and falling in love with a girl in England, Tom was apprehensive about their lives together. But love conquers all, at least until it became evident that his wife Rose and daughter Marion were getting older but he wasn't. For their safety he left his family, only to discover years later that Marion inherited the same condition and also left her mother.
Tom learns that there is a society connecting those who live with this condition. The name they have is "albatross" and those affected refer to themselves as "albas." Although they don't live forever, they do live for many centuries.
Tom is recruited by the head of the Albatross Society to gather others around the world or, when necessary, dispose of them. In return he is given a new identity every eight years and moved to a new location where he lives a new life. As readers are taken on this incredible journey, Tom's memories bounce around through time and readers understand how he has survived over the centuries.
Imagine having known Captain Cook, William Shakespeare and F. Scott Fitzgerald all in the same lifetime. Imagine all the advances in the world that have taken place over the centuries. Tom doesn't have to imagine. He lived through it all. However throughout time he has also been searching for his beloved daughter Marion.
The society has rules. The first rule is "never fall in love." This is something Tom learned first hand when his life with his cherished wife became a danger to her. Over the centuries he has carried the love for Rose with him, while searching for Marion.
Throughout the book there are wonderful statements of philosophy. "He who fears he shall suffer, already suffers what he fears." Think about that! Indeed, the philosopher Montaigne comes up often throughout the pages.
As Tom witnesses first hand, "Humans don't learn from history."
The book is a marvelous page-turner. It takes readers on a fascinating journey through time with a man who has struggled over the years with life. Matt Haig has penned an interesting and mesmerizing novel that will take readers on a journey they never had before.
• Hardcover: 336 pages
• Publisher: Viking (February 6, 2018)
• ISBN-10: 0525522875
• ISBN-13: 978-0525522874
About the Reviewer
Francine Brokaw writes about books, music, products, travel, and entertainment. She has been published in national and international newspapers and magazines as well as Internet websites. She has written her own book, Beyond the Red Carpet The World of Entertainment Journalists, from Sourced Media Books.
Follow her on Twitter