Houseboating
Category:
Travel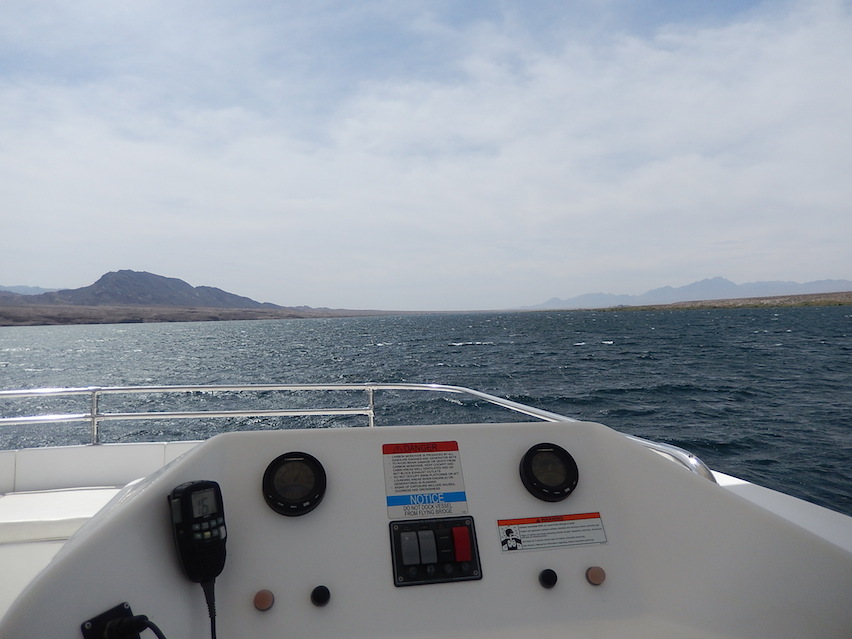 Have you ever thought about renting a houseboat for a vacation? These boats are fully loaded with all the comforts of home. Forever Resorts sees to that. Their houseboats are available in several sizes, each with plenty of living space, great kitchens, bathrooms, and a lot of fun.
There are several locations from which to rent your Forever Resorts Houseboat. We recently took a trip from the Cottonwood Cove Marina on Lake Mojave. Lake Mojave lies between Hoover Dam and Davis Dam. It's pretty close to Searchlight Nevada, and an easy drive from Las Vegas.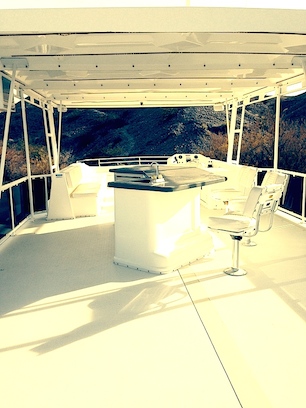 The houseboat provides a great way for families to spend some quality time together while at the same time experience the wonders of nature. Personal Water Crafts are available to rent for additional fun.
So, what can you expect while on a houseboat? Let's just say it's like a big RV on the water. All the comforts of home – maybe just a little smaller, although the kitchen we had was more than adequate to make meals and enjoy them together. There was also a bar-be-que on the deck, which is an added feature to take advantage of. Television sets make being away from civilization a little easier because cell service might not be available on the lake.
Of course, you'll have to bring your own food supplies, but if you really need them to stock your refrigerator for you, providing on their availability and for an additional fee, they can do that for you. Pots, pans, dishes, utensils, clean linens, toiletries, soaps, toilet paper are included on the boat.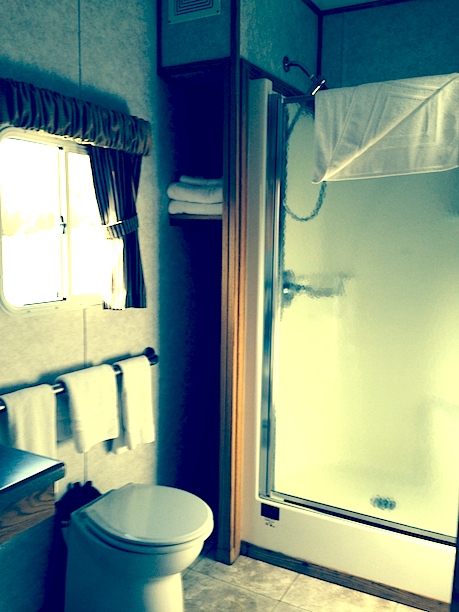 Some models include a hot tub and a wet bar on the top level. And, every houseboat has a slide to expedite your entry into the lake!
While on the houseboat I was thinking about whom, besides families, would really enjoy this experience: school reunions with your close friends, sorority or fraternity getaways, a romantic vacation for two away from the hustle and bustle of the large cities, family reunions, office retreats, etc.
Forever Resorts has an entire fleet at Cottonwood Cove Marina. You can select from one of their 18 houseboats, depending on your finances and group size.
Two 50-foot Forever
Two 50-foot XT
Seven 59-foot Deluxe
Three 56-foot Getaways
Three 60-foot Eagle
1 70-foot Silver
Before beginning your houseboat vacation, you will be instructed on how to drive, tie up, and enjoy everything there is on your houseboat excursion. You'll learn how to drive it and when to start looking for a cove to spend the night. Driving the houseboat at night is not allowed. So, when it starts to get dark, simply find a nice little spot and tie up your houseboat. Imagine making s'mores under a star-lit sky. Or sitting on the top deck sipping an evening beverage. Or sitting on the couch reading the latest novel. Or playing monopoly with your friends. Or playing games with your kids. Or watching your kids put on a play. Or…well you get the idea. This is a nice way to reconnect with nature and with your family or friends.
Forever Resorts offers houseboating vacations at several locations in Arizona, Nevada, and California. Go to their website to find the best location for you and your family, friends, or organization. www.Foreverhouseboats.com.
About the Author
Francine Brokaw has been covering all aspects of the entertainment business for 20 years. She also writes about technology and has been a travel writer for the past 12 years. She has been published in national and international newspapers and magazines as well as internet websites. She has written her own book, Beyond the Red Carpet The World of Entertainment Journalists, from Sourced Media Books.
Follow her on Twitter
Like her on Facebook