Houdini starring Adrien Body on History
Category:
Television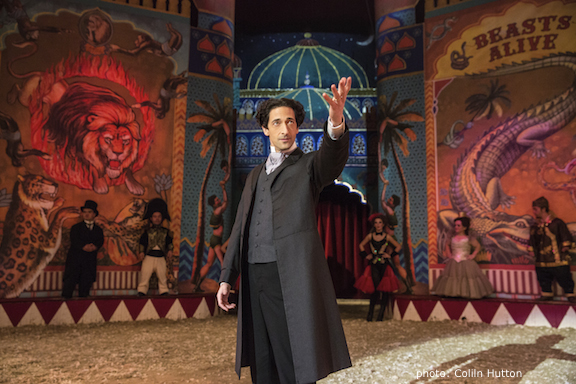 The name Harry Houdini conjures up a lot of illusions, no pun intended. Houdini was the quintessential magician/illusionist of his time. Adrien Brody stars in History Channel's two-part movie following the life and career of Houdini.
Born in 1974 in Hungary, this little boy was named Erik Weisz. His family moved to the United States and Erik soon discovered magic. In homage to the great French magician Jean Eugene Robert-Houdin, he changed his name to Harry Houdini and in 1894 married entertainer Wihelmina Beatrice Rahner, known as Bess, played by Kristen Connolly. Together they wowed audiences with her enthusiasm and his clever tricks.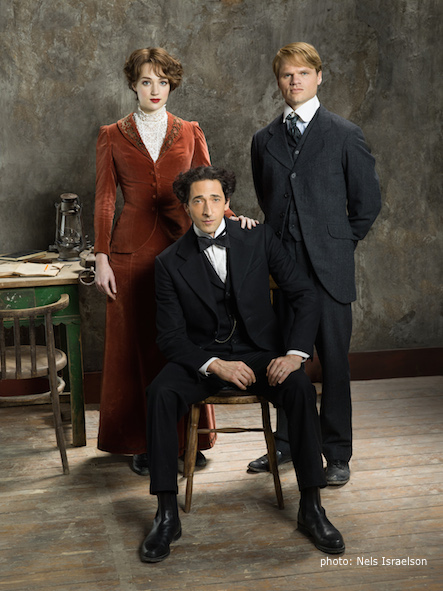 The Houdini's then added Jim Collins (Evan Jones) to their team. Jim was great with his hands and could figure out how to create the gadgets Harry wanted for his amazing illusions. In the film, the tricks of the trade, so to speak, are revealed, illustrating how intense and committed Houdini was to giving his audiences the best entertainment he could give them.
This film shows Houdini's utter devotion to his mother, and after her death he went on to try to contact her in the great beyond. After several attempts, Houdini realized that those people who called themselves mediums were fakes, and heartbroken not to be able to contact his mother, he made it his life's work to debunk the mediums and psychics of the world.
Also part of this film is Houdini's relationship with Sir Arthur Conan Doyle, the man who brought us Sherlock Holmes, as well as Houdini's encounter with Czar Nicholas and his family and Rasputin.
According to this movie, Houdini was recruited by the American government to spy on foreign dignitaries to learn secrets of upcoming missions and while doing so, Harry relayed several pieces of information that proved to be valuable. Remember, this was at the time before any world war. Harry Houdini was sought after by worldwide audiences, including heads of state, who took him into their inner circles, thereby giving Harry access to private information.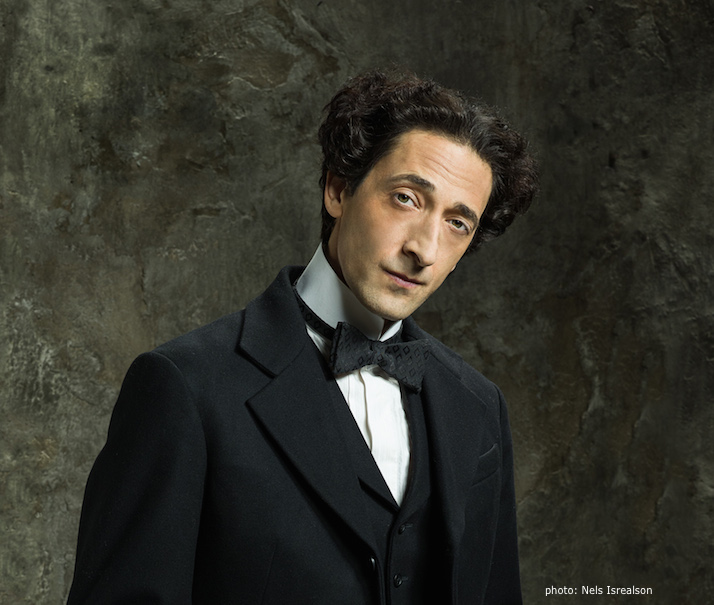 So, is this a movie about magic? Partly. It is a journey through the strange mind of Harry Houdini, who mesmerized audiences around the world with his handcuff escapes, his Chinese Water Torture Cell escapes, walking "through" a brick wall, and several other great illusions and tricks that audiences could not fathom. To the world, Harry Houdini was a true magician. To Harry Houdini, he was a trickster.
Adrien Brody is wonderful as the master magician and portrays all the intricacies of his life to perfection. And Kristen Connelly is perfection as the woman who stood by him through good and bad.
Part one of Houdini premiers September 1, 2014 on History.
About the Author
Francine Brokaw has been covering all aspects of the entertainment business for 20 years. She also writes about technology and has been a travel writer for the past 12 years. She has been published in national and international newspapers and magazines as well as internet websites. She has written her own book, Beyond the Red Carpet The World of Entertainment Journalists, from Sourced Media Books.
Follow her on Twitter
Like her on Facebook