Home is Where The Heart Is DVD GIVEAWAY
Category:
Giveaways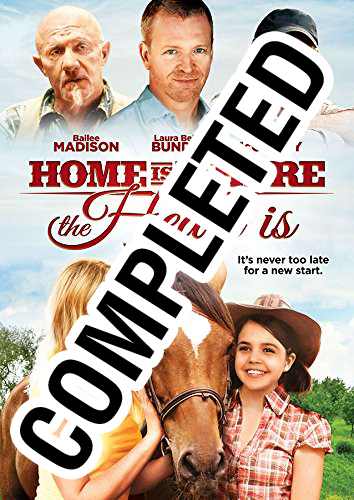 Disillusioned actress Sunny returns to her hometown of Bent Arrow, Texas, to attend her mother's funeral and provide guardianship for a half-sister she never knew, 10-year old Cotton. The dusty old town is struggling to stay alive, but maintains its quaint and quirky charm. It provides solace for an ex-NFL player, Butch, who is coping with a heart-wrenching loss by painting watercolor postcards at a roadside stand. Sunny and Butch bond over their mutual relationship with Cotton, and come up with a plan to help save the town. When tragedy strikes, their plans are derailed, but hope glimmers in the distance.
Bailee Madison, Laura Bell Bundy, Conrad Goode, Jonathan Banks, and John C. McGinley star in this heartwarming film.
We have some DVD copies to giveaway. To be eligible to win a copy of Home is Where The Heart Is, email us at [email protected] with "Home & Heart Giveaway" in the title. Please supply your name, address, phone number and email address (so we can let you know if you are a winner).
The deadline for this giveaway is August 19, 2014.