'Harry & Meghan: A Royal Romance' on DVD
Category:
Blu-ray's and DVD's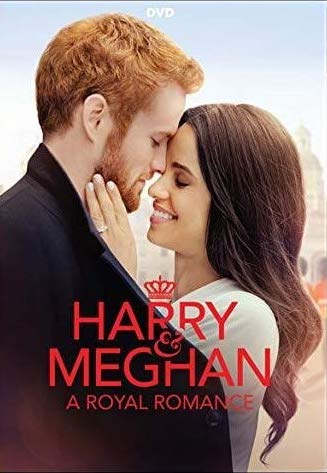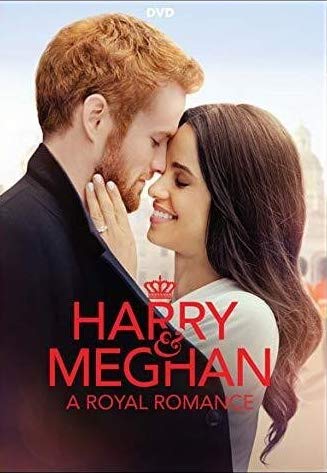 In 2011 the movie William and Catharine: A Royal Romance brought the love and romance of Will and Kate to TV viewers. Since then, we have all watched the couple grow with three kids (so far) and their story seems to be one of fairy tales, unlike that of Diana and Charles (who in 1982 also had several TV movies made about them and their seemingly wonderful relationship). Well, last year Lifetime created a similar film, Harry & Meghan: A Royal Romance, in which viewers got an inside look at the courtship of the newest royal couple. This film is now available on DVD.
What Harry & Meghan: A Royal Romance shows is the struggles the couple have gone through and devotion the two have for each other. The actors portraying the real life couple (Murray Fraser and Parisa Fitz-Henley) do resemble their counterparts and are charming to watch. Their story has been written about and discussed at length, and this film is an appealing view of the couple and what they went through to get to their royal wedding.
To think, it wasn't that long ago that the King had to abdicate to marry an American divorcee. And the Queen's sister was prevented from marrying the man she loved. Well, times have changed and the consensus is that Diana was the impetus for those changes.
Although the movie is a dramatization and a mash-up of several stories that actually happened, it is a nice way to see the love that developed between Harry and Meghan and imagine how their relationship grew over basically a short period of time. The world has embraced Harry since his mother's death, and everyone wanted to see him happy. Yes, he was the wild child, but it took Meghan Markle and her "Markle sparkle" to tame him.
Meghan's work with the clean water initiative as well as her charity work and gung-ho attitude was the perfect match for Harry who has always wanted to carry on the legacy of his mother. Together it looks like this couple will be the continuation of Diana.
Marrying an American actress who is divorced and is bi-racial was a big step for the monarchy, but as they say, the times they are a changing. Watching the film it is heartening to see how devoted these two people are to each other, and how headstrong they each are in their own right.
At the end of the movie there is a seamless transformation from the actors to the real Harry and Meghan, as they walk among the crowd. Hopefully they will have their "happily ever after."
Harry & Meghan: A Royal Romance is rated TV-PG.