'Harley and the Davidsons' on Discovery
Category:
Television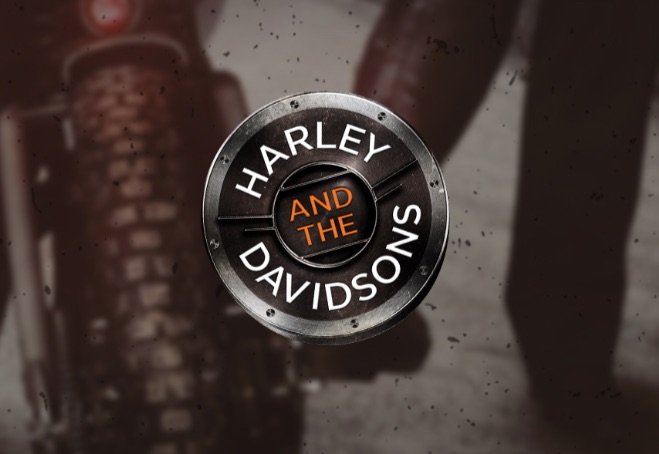 We've all heard that unmistakable roar of thunder on the street. The Harley Davidson motorcycle is like no other. Harley is the preferred bike of a large population of motorcycle enthusiasts, and once you have a Harley, you won't have anything else. Harley and the Davidsons is a three part miniseries on Discovery Channel about the birth of this iconic American company.
Walter and Arthur Davidson, along with Bill Harley couldn't have dreamed their idea would be this popular and important to American culture. Based on their true story, this miniseries delves into the background of the men and their trials and tribulations leading to the birth of what we now just call a Harley!
The story of Walter (Michiel Huisman), Arthur (Bug Hall), and Bill (Robert Aramayo) plays out on the screen as viewers see the original Milwaukee-based company get its start and their different personalities and personal risks thread through the story.
"This is the type of compelling and honest storytelling that fits perfectly for Discovery Channel," said Rich Ross, Group President of Discovery Channel, Animal Planet and Science Channel. "It is a story about brotherhood, an ironclad will to succeed and going against the conventional wisdom of that time. The founders of Harley-Davidson created more than just a motorcycle. They created modern entrepreneurism."
Recently the cast of this new miniseries spoke with members of the media. When asked if they had ridden a motorcycle before this show, Huisman answered, "A couple of us knew how to ride bikes. I knew how to ride a bike. I rode a motorcycle all throughout my 20s, and I thought I would never get a car. Eventually my wife and I had a child, and I got in a car." Motorcycles are obviously not family vehicles.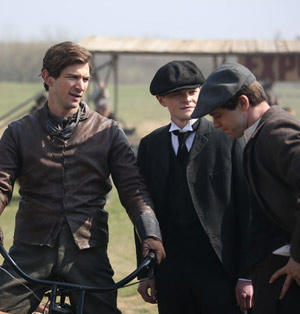 Hall was definitely a motorcycle enthusiast before getting this role. "I spent most of my late teens and early 20s going back and forth across America on motorcycles."
The actors were excited to talk about their on-screen counterparts. "For the three of us," Huisman said, "we portray the three founders. I think what stood out to me is how individual they were and how much they complemented each other. I don't think the company could have become what it became without and one of them. You know, they really needed each other."
"Yeah, it's a really great example of how three very different minds can come together on something," Hall stated. "And their love for each other was more unifying, I think, even more than the machine that they made. But just their differences is what really molded and sculpted this amazing thing."
For Aramayo, he was taken by the ingenuity of the men. "I certainly think that one of the things that really drew me to my character in particular was there was an enormous level of creativity and, I believe, artistry involved in the creation of this machine.
Aramayo also admitted, "I think it's the love between all three characters and what is produced from that love that really attracted me to this [project]." He added, "I'm really happy that my character highlights that."
The project is a look at the history of this time in the country. "It's multiple slices of Americana, and a big part of that is the automobile industry sort of booming at the time." He also admitted, "You can definitely bet that there will be some fun between us and the automobile industry."
Harley Davidson just turned 75 with a big party in Sturgis, South Dakota, where over a million HD enthusiasts gathered to celebrate this truly American company. So, how did this truly American dream come to fruition? The story unfolds in Discovery's miniseries Harley and the Davidsons, which premiers Monday, September 5, 2016, followed by the second installment on September 6, and the finale on September 7.
About the Author
Francine Brokaw has been covering all aspects of the entertainment industry for 20 years. She also writes about products and travel. She has been published in national and international newspapers and magazines as well as Internet websites. She has written her own book, Beyond the Red Carpet The World of Entertainment Journalists, from Sourced Media Books.
Follow her on Twitter