'Hampstead' stars Diane Keaton and Brendan Gleeson
Category:
Movies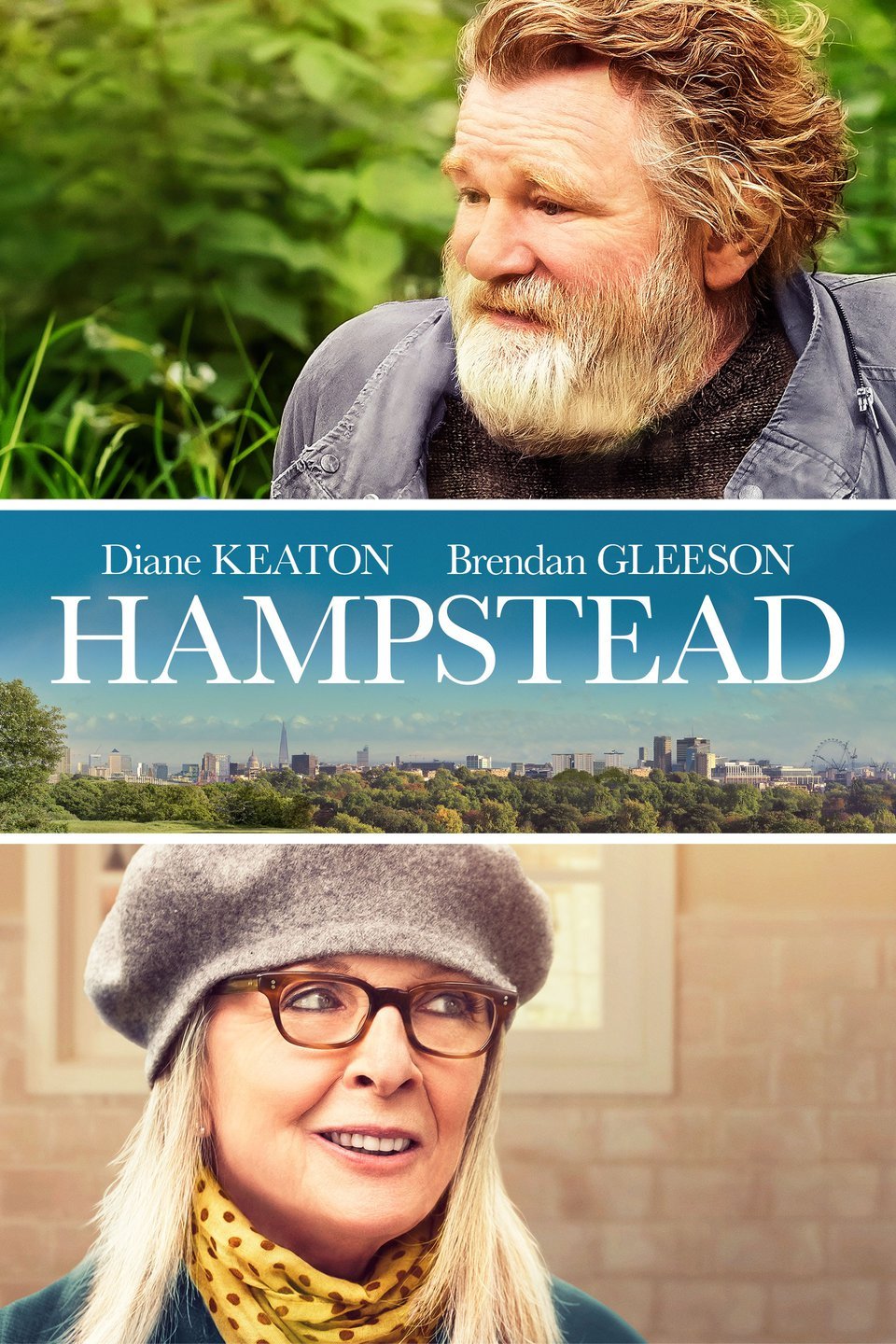 Based on a true story, Hampstead stars Diane Keaton and Brendan Gleason as a pair of two very different people who find themselves drawn to each other. In the London neighborhood of Hampstead, they have very different lives but their lives intersect in what will be a fortuitous coupling for them both.
Emily is a widow who, after a year, is still upset about discovering her supposedly loving but now deceased husband Charles was having an affair. She lives in an apartment building with snooty residents. But Emily is not like them. She is a caring human being with ideas of her own and although they expect her to go along with their ideas and ideals, she follows her own drummer.
Not far from her apartment building is a run-down shack inhabited by Donald (Gleeson), a man who also follows the beat of his own drummer. He grows his own food, makes his own electricity, and does not bother anyone – except the snooty residents of the building who want him off the property.
Emily meets Donald and they form a bond, which soon turns into a romance. Donald is a loner but has a heart of gold, especially when it comes to Emily. He is a little crotchety but Emily sees something different than all the others do. She sees him as a sweet man while the rest of the community sees him as a tramp.
Emily has her own troubles though. Her husband left her deep in debt. So while she is doing her best to get through her life, she finds her soul mate in Donald, to the ultimate chagrin of her friends.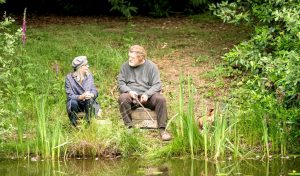 To keep his home, Donald and Emily embark on a mission to fight city hall. They must prove Donald has the rights to his home. While Emily is on Donald's side in this court case, all her friends are on the other side. That doesn't deter her. She feels a connection to Donald that is stronger than the so-called friendships she has in the apartment building.
Hampstead is a sweet story of two misplaced people who find each other in this great big world that isn't so big after all. Keaton and Gleeson are wonderful and enchanting as the indomitable couple that bonds together to take on the system and each other.
Hampstead opens in theaters June 14, 2019. It is rated PG-13 for some suggestive material and language.
About the Author
Francine Brokaw has been covering all aspects of the entertainment industry for over 25 years. She also writes about products and travel. She has been published in national and international newspapers and magazines as well as Internet websites. She has written her own book, Beyond the Red Carpet The World of Entertainment Journalists, from Sourced Media Books, is the entertainment correspondent for Good Day Orange County, and has her own TV show, Beyond the Red Carpet, on Village Television in Orange County.
Follow her on Twitter