'Green Eggs and Ham' on Netflix
Category:
Television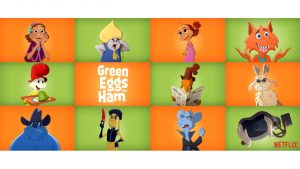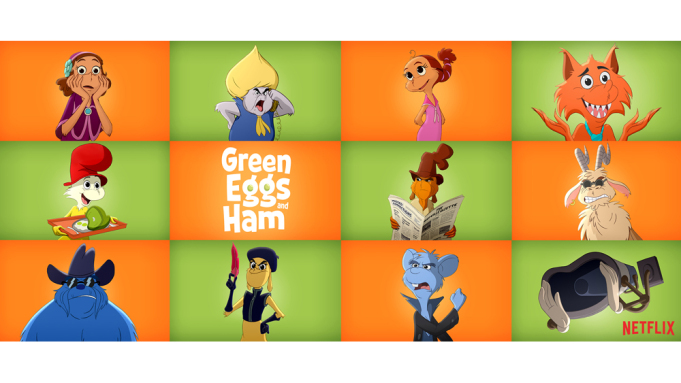 The popular book by Dr. Seuss is now an animated series on Netflix. It follows Guy, a fellow who is down on his luck, and Sam, an upbeat and friendly little guy, as they take a trip looking for an elusive animal. Green Eggs and Ham is a colorful and fun story that brings aspects of life together: friendship, hope, and caring.
When Sam (Sam I Am) rescues a rare animal named a Chickeraffee from the zoo in Glurfsburg,  he hides it in his briefcase because he plans on returning it to his homeland. But when his briefcase is mixed up with that of Guy, well that's where the fun begins.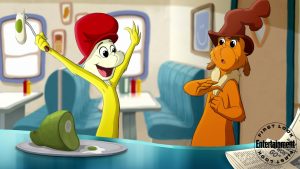 Sam and Guy are total opposites in demeanor and lifestyles. They meet little EB, a lonely little girl with an overprotective mother, Michellee. The four of them join together but are ultimately pursued by those who want to capture the Chickeraffee for personal gain. The foursome had only good intentions and along the way they form a strong bond of friendship.
The series is produced by Ellen DeGeneres. Supplying the voices in this rhyming and always entertaining story are Adam Devine (Sam), Michael Douglas (Guy), Ilana Glazer (EB), Diane Keaton (Michellee), and Keegan-Michael Key as the narrator. Eddie Izzard, Jillian Bell, Jeffrey Wright, and John Turturro voice the bad guys in this tale.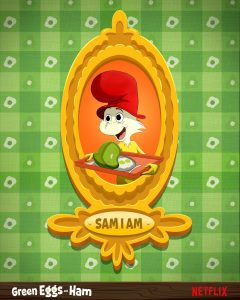 This is a fun series for youngsters as well as all ages who love Dr. Seuss and delight in the rhymes and the characters. And who knows, we might all be eating green eggs and ham in the future. Or maybe not.
In any case, this delightful new series comes to Netflix November 8, 2019.
About the Author
Francine Brokaw has been covering all aspects of the entertainment industry for over 25 years. She also writes about products and travel. She has been published in national and international newspapers and magazines as well as Internet websites. She has written her own book, Beyond the Red Carpet The World of Entertainment Journalists, from Sourced Media Books, is the entertainment correspondent for Good Day Orange County, and has her own TV show, Beyond the Red Carpet, on Village Television in Orange County. Follow her on Twitter.