Gladiators of Rome DVD
Category:
Blu-ray's and DVD's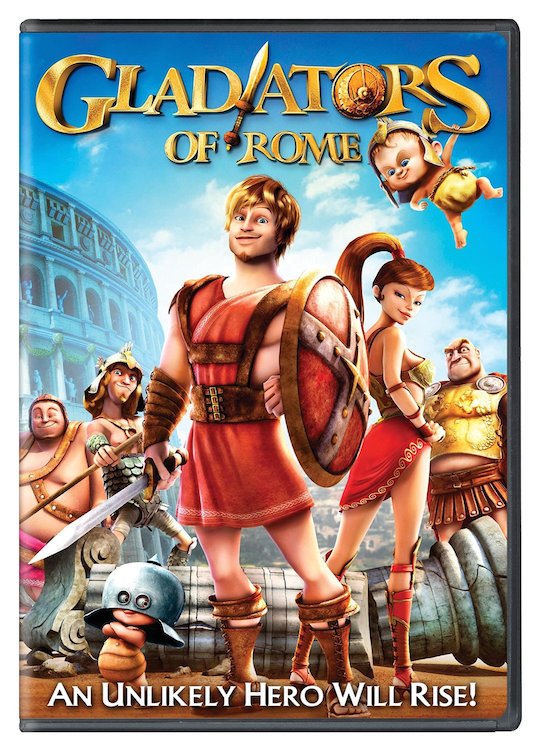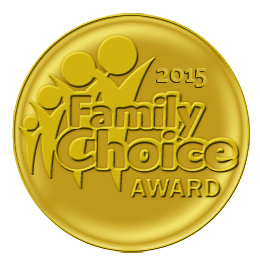 Travel back in time for Gladiators of Rome, an animated tale filled with craziness, infatuation, wacky characters, and an unlikely hero. Timo was a young boy when his mother was killed in the explosion of Pompeii. Lucky for him he was rescued and taken to Rome to live with Chirone and his daughter Lucilla. The two kids grow up together and form a bond, or in Timo's case, an everlasting love.
Chirone is dedicated to raising a strong, fighting boy, but Timo is not interested in being a gladiator. When he is kicked out of training, he sets out on his own, and soon forms a plan to regain Lucilla's trust and her love.
Diana, the Goddess of Hunt, trains Timo. Viewers will see some of the same techniques used by Mr. Miagi in The Karate Kid. It's not quite "wax on, wax off," but it is similar.
Timo returns to Rome to fight in the first gladiators fight to the finish tournament in the brand new Colosseum. He intends on beating Cassio, the Emperor's nephew who is betrothed to Lucilla. Cassio is rich and handsome, but he's also devious.
There are plenty of action-packed scenes in this fight to the finish, as well as cute and quirky ones. Keep your eyes out for the Baby Gladiators. These are young – very young – kids who aspire to become gladiators when they grow up. They're adorable, funny, and wise, even though they're babies.
Combining a little bit of history, mythology, cute characters and an interesting story, Gladiators of Rome is a fun little film for kids. There are plenty of witty remarks for parents too. The movie contains something for everyone: comedy, action, cute babies, true love, and some strange characters.
Gladiators of Rome is rated PG for action violence, peril, some rude humor, language, and mild sensuality.
About the Author
Francine Brokaw has been covering all aspects of the entertainment business for 20 years. She also writes about technology and has been a travel writer for the past 12 years. She has been published in national and international newspapers and magazines as well as internet websites. She has written her own book, Beyond the Red Carpet The World of Entertainment Journalists, from Sourced Media Books.
Follow her on Twitter
Like her on Facebook