Get Ready for Disney's 'Moana' on Home Entertainment
Category:
Blu-ray's and DVD's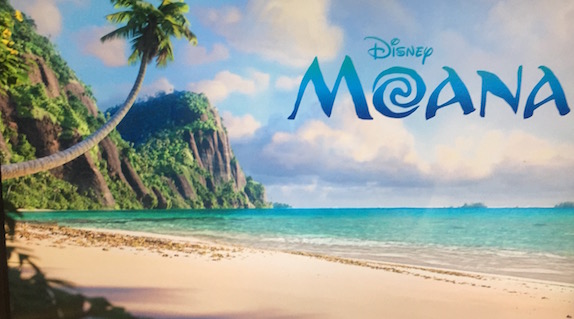 When Disney throws a party, they really throw a party. This time they were highlighting the upcoming home entertainment release of Moana.
On hand to discuss the making of the film as well as some of the bonus features that will be on the discs, were Director Ron Clements and Producer Osnat Shurer. Shurer proclaimed they whole studio are "tremendously proud of the really rich DVD and Home Entertainment set." The "level of artistry" used in the film was monumental, she said while explaining how they created new ways of animating water and hair.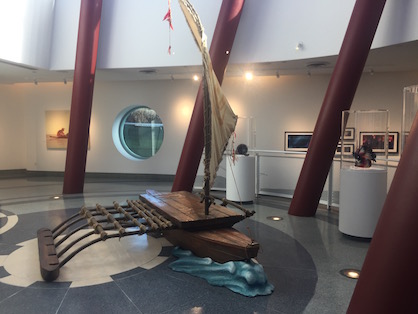 The film is made to represent respect for nature and the filmmakers spent many weeks in the Polynesian islands to soak up their culture and heritage. They wanted to portray the islands accurately so when the islanders saw the film they could see themselves and their villages in the movie. When viewers see the 30-minute documentary about the making of the film, they will see the depth the folks at Disney went to to create a culturally representative movie featuring a young girl named Moana, which actually translates to "ocean."
Casting Auli'i in the role of Moana was easy. As Clements stated, "she embodied the character." And Shurer added it was "very important to us that she be a hero," which is what the character definitely is in the film.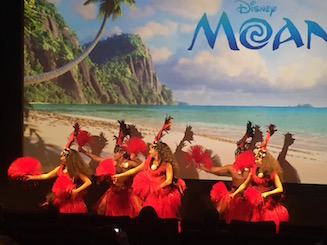 People with Polynesian roots voice all the characters. Well, all except one – HeiHei the rooster!
The music and much more were discussed, and Disney put on a great Polynesian show and buffet for those attending this special preview.
Don't forget to mark your calendars or pre-order Moana which comes out March 7, 2017.
About the Author
Francine Brokaw has been covering all aspects of the entertainment industry for over 20 years. She also writes about products and travel. She has been published in national and international newspapers and magazines as well as Internet websites. She has written her own book, Beyond the Red Carpet The World of Entertainment Journalists, from Sourced Media Books.
Follow her on Twitter