Gemma Bovary – Movie Review
Category:
Movies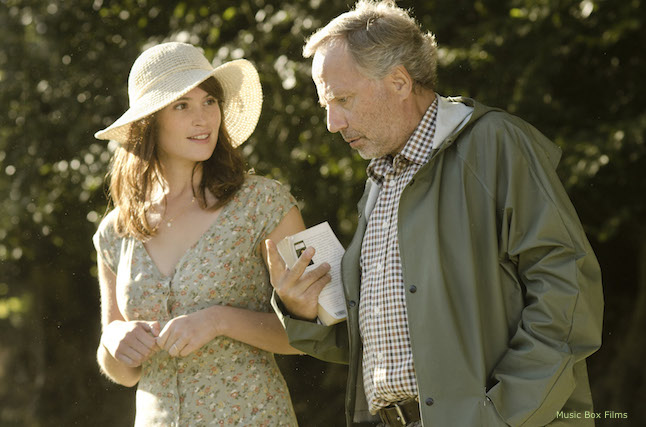 When a British couple moves to a small French village, their neighbor takes an unusual interest in the wife. Charles and Gemma Bovary peak the interest of neighbor and town baker Martin Joubert, who is an avid Flaubert fan and knows everything about the classic novel Madame Bovary. The movie Gemma Bovary weaves together parts of the novel with Joubert's imagination in this cute tale of love and loss.
Gemma is a beautiful girl and a little bored with life in the small town. Her boredom, combined with her affairs, not to mention the fact that her name is Gemma and in the novel the character's name is Emma, get caught up in Joubert's little puppet mastery and his inventiveness as he sees the classic novel playing out right before his eyes.
Soon, it seems that Gemma's life is imitating that of Emma and Joubert is desperate to keep Gemma from killing herself, as Emma did in the novel. There is no doubt Gemma and Emma are very similar, but are their similarities going to be the downfall of Gemma Bovary?
This film is a delight and even if you don't know the book Madame Bovary, it is still enchanting. Perhaps those who know the story by Flaubert will enjoy it a little more than those who don't. Although I read the book a long time ago, after seeing this film I want to go back and reread that novel.
Gemma Bovary is mostly in French with English subtitles, which, I know, is often a turn-off for some people. But this show is enchanting and interesting enough to keep viewers attention. The way the mash-up of written fiction and movie fiction meld together is quite clever. And Fabrice Luchini is downright adorable as moody, inquisitive, and yes, snoopy, baker Martin Joubert.
Gemma Bovary is rated R for sexuality/nudity and language. It's not for kids. It is, however, a delight for fans of Flaubert.
About the Author
Francine Brokaw has been covering all aspects of the entertainment business for 20 years. She also writes about technology and has been a travel writer for the past 12 years. She has been published in national and international newspapers and magazines as well as internet websites. She has written her own book, Beyond the Red Carpet The World of Entertainment Journalists, from Sourced Media Books.
Follow her on Twitter
Like her on Facebook