Foxcatcher is Gathering Award Nominations
Category:
Movies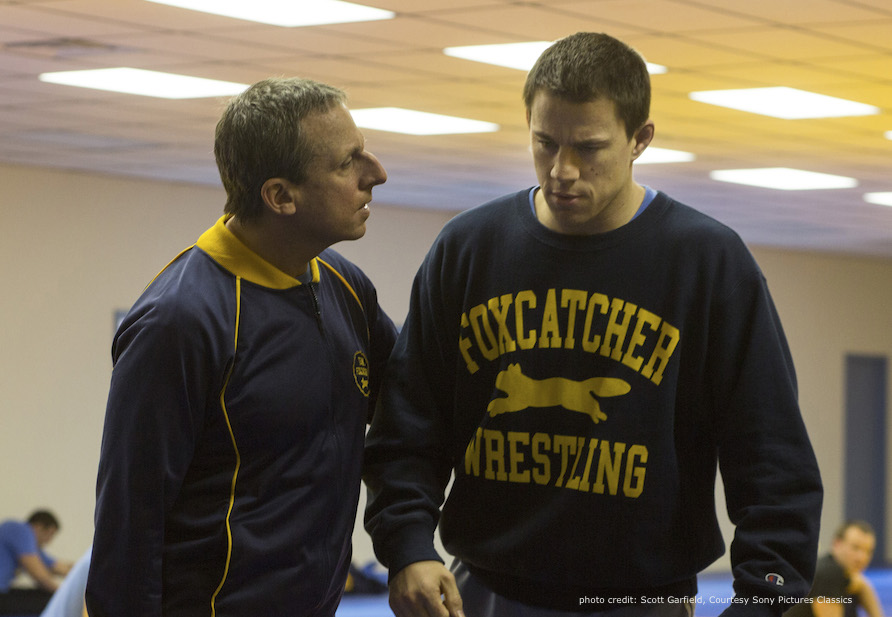 Foxcatcher is based on the true story millionaire John E. du Pont (Steve Carell) and his association with Mark and Dave Schultz (Channing Tatum and Mark Ruffalo). The film, director, and performances by Carell and the entire cast have been gathering award nominations this season.
This is a strange story. Du Pont, the heir to the family fortune, was an odd man. He not only sought recognition from his mother, but also from everyone else. He needed to be accepted and appreciated; yet he never attained that in his lifetime. He was a philanthropist who gladly donated money to a variety of charities and organizations, but as a human being he lacked the qualities that were admirable. To put it bluntly, he was a deeply troubled man, and Steve Carell's performance is wonderful.
The film delves into du Pont's relationship with Olympic wrestler Mark Schultz. John du Pont's eccentricities ran deep and he created a wrestling training facility at his family's Foxcatcher estate and persuaded Mark to come train with him. In the beginning, Mark was eager to please his mentor. His brother/trainer Dave, on the other hand, rejected du Pont's offer to help coach at the facility. Mark was happy to go to Foxcatcher and train under the "supervision" of du Pont.
Mark became corrupted by the wealth and drugs afforded him by du Pont. However, when he realized his benefactor was getting stranger and stranger, he distanced himself from him, which did not please du Pont, who went from one extreme to the other.
The millionaire finally lured Mark's brother Dave out to the estate. The two brothers had always been close, but du Pont had sullied Mark's feelings for his brother. However, as they say, blood is thicker than water, and in this case, stronger than money. While the brothers were at Foxcatcher, their relationship changed, but they remained close. Du Pont's actions and reactions to the brothers is definitely troubling, to say the least.
Foxcatcher is a drama that is creepy and uncomfortable, made even more so by the fact it is a true story. However, it is interesting with wonderful performances by the entire cast. Foxcatcher is rated R for some drug use and a scene of violence.
About the Author
Francine Brokaw has been covering all aspects of the entertainment business for 20 years. She also writes about technology and has been a travel writer for the past 12 years. She has been published in national and international newspapers and magazines as well as internet websites. She has written her own book, Beyond the Red Carpet The World of Entertainment Journalists, from Sourced Media Books.
Follow her on Twitter
Like her on Facebook