Food and Wine Festival returns to Disneyland Resort
Category:
Activities, Performances, & Events
Category:
Travel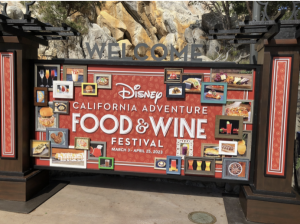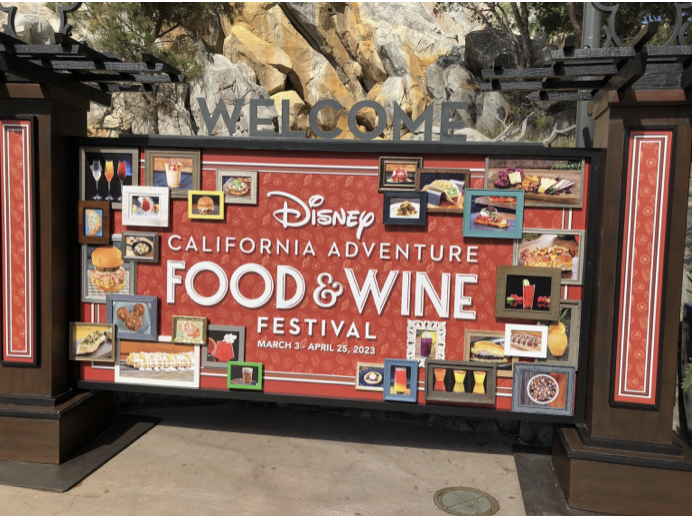 It's back. The Food & Wine Festival is an annual celebration at Disney California Adventure and from March 3 – April 25, 2023 guests can experience a variety of food, wine, and entertainment throughout the park.
Also returning is the "Sip and Savor Pass" which is an additional purchase but well worth it. It's $59 ($54 for Magic Key holders) and includes eight tabs, which are redeemable at any of the Festival locations. If you don't wan to purchase this pass you can still purchase items individually, however the pass makes it more convenient.
My recommendation is to look over the Foodie Guide before you go. Select a variety of items then once you enter the park you can exchange the tabs on the pass for all of your selections at the same time in the same place. This way you have your selections already made and all you have to do is, when you are ready to eat or drink, go to the "Pick Up" area of the booth where you item is created and show your receipt. This way you only stand in the "Order" line one time. Ordering everything in advance cuts down on the waiting in line process. Order your items then go off and play in the park. When you want one item, just retrieve it from the booth and enjoy your selection. Note: the Tasting Passport (foodie guide) is also available free in the park.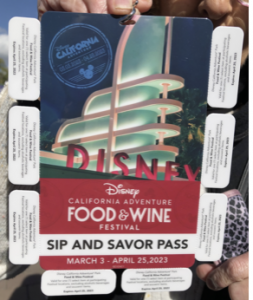 There are many new items on the menu this year and, sadly, some from last year are not returning. Here is what I selected: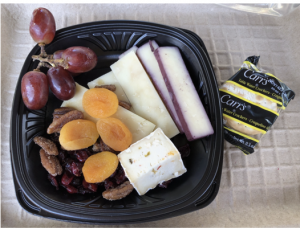 California Artisan Cheese Plate featuring Marin French Cheese Co. Jalapeno Triple Cream Brie (delicious), Fiscalini Farmstead Purple Moon Cheddar (yummy), and Craft Beer Cheddar (excellent). This comes along with grapes, nuts, cranberries, and crackers.  This item is available at Uncork California.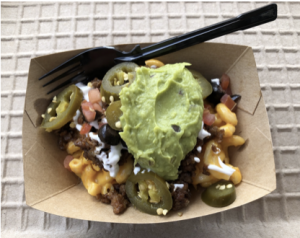 IMPOSSIBLE Nacho Mac and Cheese with IMPOSSIBLE (plant based) ground beef, tomatoes olives, jalapenos, and guacamole. (Yummy) This item is available at Avocado Time.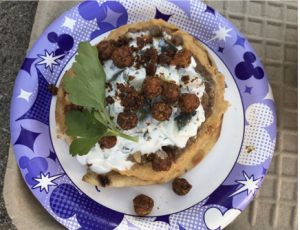 IMPOSSIBLE Gyro-inspired naan, which includes Gyro-inspired flatbread with IMPOSSIBLE ground beef, chipotle hummus, tzatzike, and spiced crispy chickpeas. If you like Greek food you'll enjoy this. This is available at LA Style.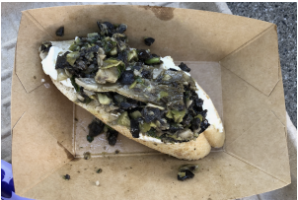 Artichoke Toast with Olive Tapenade is a toasted slice of baguette with artichoke cream cheese topped with olive and artichoke tapenade with a drizzle of olive oil. It's not fabulous but ok. This is available at I Heart Artichokes.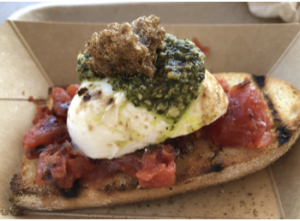 Petite Burrata is grilled ciabatta with tomato and olive jam, currata cheese, pesto, and balsamic. I don't think I would recommend this unless you are wild about these ingredients. It's available at Nuts About Cheese.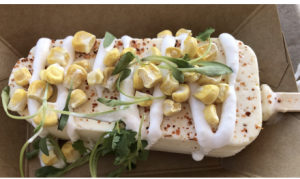 Elote Paleta is a sweet corn paleta with parm crema, chile-lime seasoning, corn crunch, and cilantro. It's like a creamy corn soft popsicle. My first bite was not impressive however it did grow on me. It's at Golden Dreams.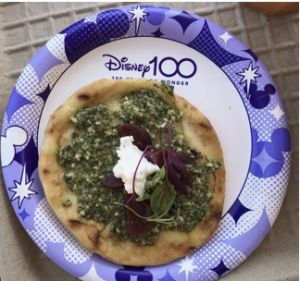 Also at Golden Dreams is the Roasted beet and Goat Cheese Flatbread with basil pesto. Again, not our favorite.
And for a beverage I selected from Golden Dreams the Central California Cooler concocted of peach puree, apple, orange and lemon juices. I thought this was OK.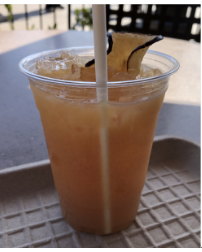 Interestingly, I did not order any of the desserts this time around. Last year I did partake in plenty of the sweet delights and every one was superb. Besides the items listed above, there are many, many more choices available.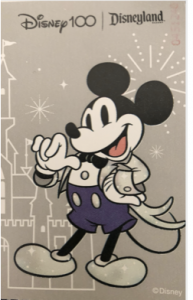 In addition to the festival food and beverage booths, many of the restaurants have festival selections.  And, besides the food and beverages, there is plenty of entertainment throughout the park to delight guests.
Enjoy your time at the Food & Wine Festival 2023 at Disney California Adventure. It's well worth it.
About the Author
Francine Brokaw has been covering all aspects of the entertainment industry for over 25 years. She also writes about products and travel. She has been published in national and international newspapers and magazines as well as Internet websites. She has written her own book, Beyond the Red Carpet The World of Entertainment Journalists, is the entertainment correspondent for Good Day Orange County, and has her own TV show, Beyond the Red Carpet, on Village Television in Orange County. She is a longstanding member of the Television Critics Association and is accredited by the MPAA. Follow her on Twitter.