'Fighting Parkinson's …And Winning' by Howard Shifke – Book Review
Category:
Books and Music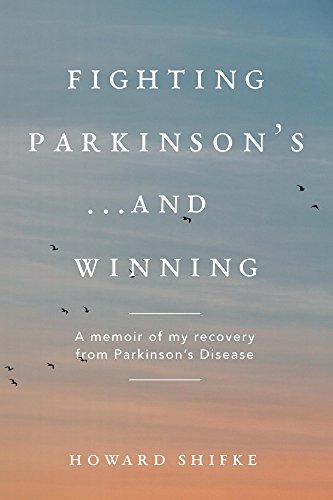 In his book Fighting Parkinson's …And Winning, author Howard Shifke gives those with the disease hope and a new outlook. With celebrities coming forth about their personal struggles with the disorder, more and more people are becoming aware just how prevalent it is.
Shifke himself had Parkinson's and details his life with the terrible disease. His mother had suffered with Parkinson's and he inherited it. Besides the physical toll it took on him, the emotional repercussions were just as upsetting to his life.
If you don't know anything about the disorder or what sufferers experience, the author gives a pretty good description as well as a general way the public can get an idea for themselves. He puts everything out there.
But if you are suffering with Parkinson's, it is a good idea to read this book as Shifke takes readers through his journey to the other side. Yes, for him there was a good ending, with his "positive attitude" and recipes for winning.
Parkinson's is a neurological disorder. But there are definitely ways of dealing with it. And, as Shifke opens up about his daily life and struggles, he also takes readers on his path to his recovery.
While this is not a "recipe" for everyone, it is definitely worth a try if you have the disorder. Shifke wants others to know how he suffered and made it through. He wrote this book to give hope to those with Parkinson's and it definitely does just that.
Through his book and his work with Parkinson's patients, Shifke is dedicating his life to helping others.
The book is available through Amazon in paperback and Kindle editions.
About the Reviewer
Francine Brokaw writes about books, products, travel, and entertainment. She has been published in national and international newspapers and magazines as well as Internet websites. She has written her own book, Beyond the Red Carpet The World of Entertainment Journalists, from Sourced Media Books.
Follow her on Twitter