Expecting Amish on Lifetime
Category:
Television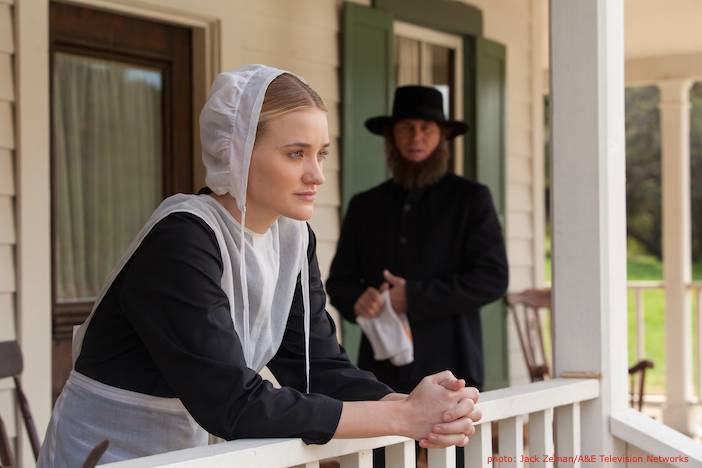 Expecting Amish is an interesting and dramatic story of one young woman's external experience and internal conflict. The title is quite misleading.
Hannah Yoder (AJ Michalka) lives a simple life in Lancaster, Pennsylvania with her father, brother, sister, and the rest of the Amish community there. She is supposed to marry Samuel, a childhood friend. Their life's path was planned years ago. But Hannah is a bit reticent about the whole thing.
Then, along with three others from her church, she sets out on an adventure to Los Angeles. When they are 18 years old they can take part in Rumspringa, where young Amish are allowed to experience life outside of the Amish community and partake in experiences that are not Amish, like riding/driving cars, wearing modern clothes, and living as a modern teen. Then they are expected to return to their homes and be baptized into the church and lead simple Amish lives.
This temporary experience is supposed to quell all their yearnings and set their minds at peace when they return to their homes, ready to start their adult lives as Amish. Hannah is a bit reticent to leave her family. She has taken care of them all since her mother's death. She is living basically as their servant, with very little gratitude for all she does. So, when she decides to go with her friends Sara, Mary, and Isaac, to L.A., she starts to feel some pangs of guilt.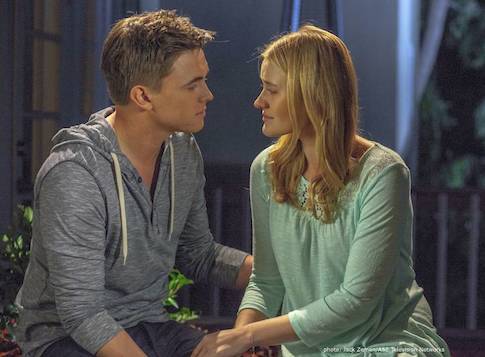 When the foursome gets to the big city, all but Hannah embraces the modern ways. They change their clothes and start sightseeing and partying – L.A. style. Finally, Hannah agrees to cast off her simple clothes and delve into the life of Los Angeles. It is then when she meets a nice young man named Josh (Jesse McCartney), a DJ at the first party she attends with her friends. As a matter of fact, it's the first party Hannah has ever attended in her whole life.
Once she begins to experience a new life, slowly she comes out of her Amish shell. And slowly she falls in love with Josh. When he asks her to stay with him, she must decide between her family and old life, and a life with the man she loves. Surely going back would make her unhappy, but staying would mean she would be shunned from her family.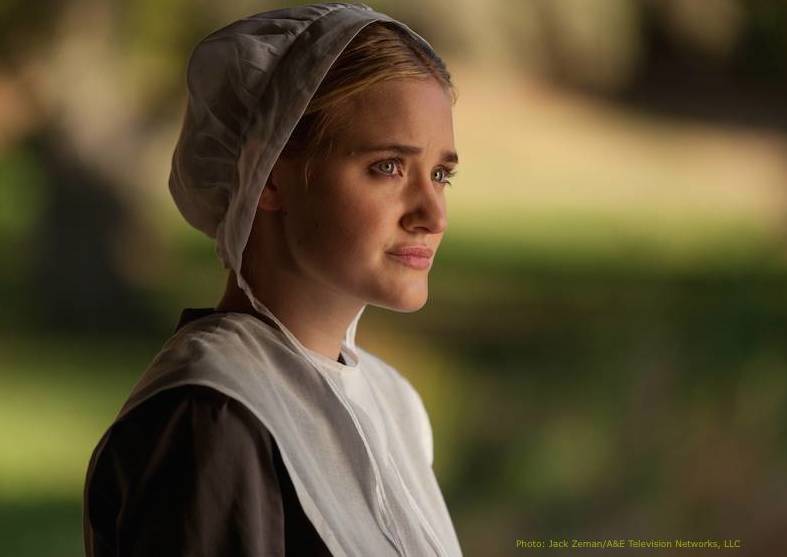 This is a predicament that causes concern for several of the young Amish teens who experience Rumspringa. In this case, Hanna's friends Mary and Sara love their adventures in Los Angeles, but are happy and eager to return to Pennsylvania and their Amish lives. Isaac is another story. He cannot return. There is too much he wants to do in the outside world.
Hannah is caught in a difficult situation, and it gets even more difficult. Whatever decisions she makes will affect her for the rest of her life. Will she follow her heart or her upbringing?
Expecting Amish is an interesting and entertaining movie, and worth watching. The cast does a wonderful job and the story is compelling. Expecting Amish premiers Saturday, July 19, 2014 on Lifetime.
About the Author
Francine Brokaw has been covering all aspects of the entertainment business for 20 years. She also writes about technology and has been a travel writer for the past 12 years. She has been published in national and international newspapers and magazines as well as internet websites. She has written her own book, Beyond the Red Carpet The World of Entertainment Journalists, from Sourced Media Books.
Follow her on Twitter
Like her on Facebook