'Emma's Chance' on DVD
Category:
Blu-ray's and DVD's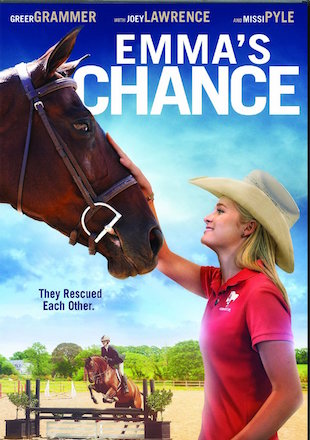 Greer Grammer stars in this coming-of-age story about a high school student who finally discovers who she is and what she wants. Emma's Chance is not only the story of Emma, but also of a horse named Chance.
Emma is an honor student but lately her grades are falling and her friends are taking her down a path of destruction. She's not a bad person, but the bullying and peer pressure has her making choices that aren't in her best interest.
When she is caught trespassing on a horse ranch, she alone takes the blame as her so-called friends have run off leaving her alone when the police arrive. Her punishment is to work on the ranch before and after school. That is the best thing that could have ever happened to her, and she eventually comes to that conclusion.
Emma initially has the job of cleaning the stalls, but eventually, after forming a relationship with an often-difficult horse named Chance, she proves that she has a connection with him and the other horses. She moves from cleaning stalls to taking care of the actual horses. And, she even learns to ride. It's Chance that lets her ride him and the two become quite close.
When the ranch is facing financial ruin, Emma proposes she and Chance enter the upcoming horse show for juniors. The prize money could help the ranch and the esteem of having a winning horse could help garner publicity for the ranch.
Emma finally has the self-esteem to face the bully at school. She stands up for herself, and is not embarrassed any more when she is called "horse girl." She has come to love the horses and find a purpose in her life. The ranch is where rescued horses are kept and trained. They have been saved from either mistreatment or death. Once they are trained, they are then adopted out. Saving horses is now Emma's goal in life. It's her purpose and gives her satisfaction.
Greer Grammer is delightful as Emma. This young actress first started in the business six years ago and has proven she has what it takes to shine onscreen.



The Red Bucket Equine Rescue ranch, depicted in the film, is a real rescue facility in Chino, California. To date they have saved 326 horses and found homes for 193 horses. If this movie touches your heart, you can donate to the rescue at their website. They need all the help they can get. In this aspect, the movie is realistic.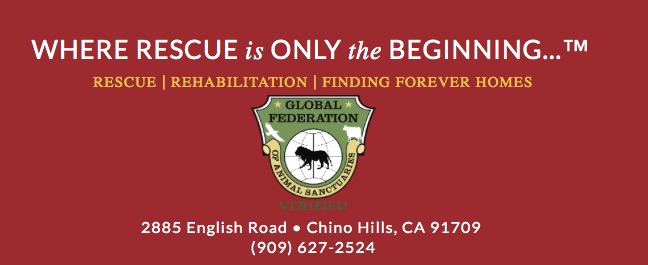 Emma's Chance is rated PG for mild thematic elements.
About the Author
Francine Brokaw has been covering all aspects of the entertainment industry for 20 years. She also writes about products and travel. She has been published in national and international newspapers and magazines as well as Internet websites. She has written her own book, Beyond the Red Carpet The World of Entertainment Journalists, from Sourced Media Books.
Follow her on Twitter