Edith Wharton: The Sense of Harmony on DVD
Category:
Blu-ray's and DVD's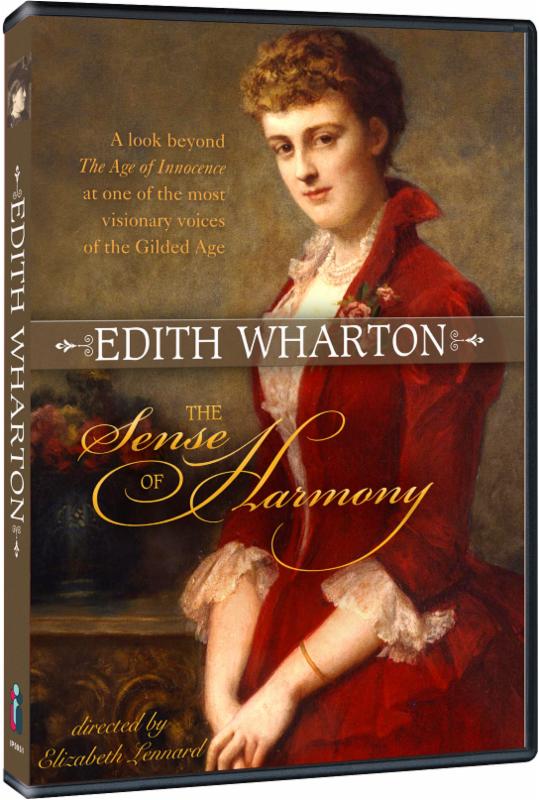 I was introduced to Edith Wharton in college and was taken by her way with words. Wharton was an American writer who spent a good deal of her life living overseas. Edith Wharton: The Sense of Harmony is a biographical film about Wharton's life and how her work was interpreted and admired during her life and after her death.
Wharton lived in the interesting time known as the "Gilded Age." She lived a life of privilege among the second and third generations of wealthy post-Civil War American tycoons. She loved to travel and later in life resided in areas of Europe, although she still wrote about life in America. Much of her work spotlighted American values and upper-class morals.
Being socially and politically connected, Wharton was privy to the society of wealth and class, yet when World War I broke erupted, she went to the front lines to see the fighting for herself. This was a woman of strength and a formidable one at that. And, she was a notable author. She was the first woman to win the Pulitzer for fiction.
If you are not familiar with her work, you might not be interested in this film. Edith Wharton is considered one of the great female American writers having penned many books which are still part of many school curriculums: The Age of Innocence, Ethan Frome, The House of Mirth, The Custom of the Country, and about 40 others. The film includes home movies, interviews with biographers, and an interesting breakdown of Wharton's life. She is described as "a natural storyteller."
Viewers might be surprised to learn Wharton's other talent was designing. Her home, "The Mount," is now a museum and one of the only 5% of the National Historic Landmarks dedicated to a woman. Edith Wharton broke ground for women and is held in high regard in American literature and among American women in history. As a matter of fact, she was the first woman to receive an honorary degree from Yale.
While this film might not be of interest to the general population, those interested in literature, women in history, and the Gilded Age, will find this an interesting look at history and one of America's notable female novelists.
Edith Wharton: The Sense of Harmony is not rated.
About the Author
Francine Brokaw has been covering all aspects of the entertainment business for 20 years. She also writes about technology and has been a travel writer for the past 12 years. She has been published in national and international newspapers and magazines as well as internet websites. She has written her own book, Beyond the Red Carpet The World of Entertainment Journalists, from Sourced Media Books.
Follow her on Twitter
Like her on Facebook