Dragons: Defenders of Berk DVD GIVEAWAY
Category:
Giveaways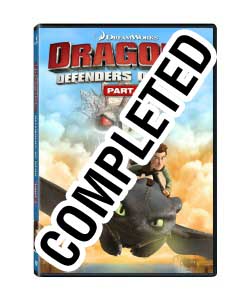 DreamWorks Animation's How to Train Your Dragon  fans can soar higher than ever before when Twentieth Century Fox Home Entertainment releases on DVD the first part of the award-winning top-rated TV series, DreamWorks DRAGONS: DEFENDERS OF BERK part 1.  The DVD of the 2013 Annie Award winner for Best Animated Television Production for Children is loaded with exciting bonus content for the whole family to enjoy and contains 10 epic adventures and four all-new dragons.
Defenders of Berk, and the previously released Riders of Berk, is a must-own for any Dragons fan to catch up before the summer event when How to Train Your Dragon 2 hits theatres June 13th!
We have five (5) DVDs to giveaway to Dragon fans. To be eligible to win a copy of Dragons: Defenders of Berk Part 1, email us at [email protected] with "Dragons" in the title. Please supply your name, address, phone number and email address (so we can let you know if you are a winner).
The deadline for this giveaway is March 21, 2014.