Downtown Disney in Anaheim, CA
Category:
Travel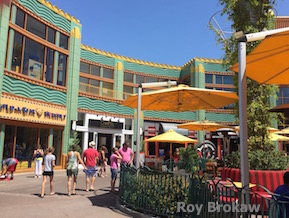 Downtown Disney District offers another way for people to experience the fun of the Disneyland Resort. There is no entry fee for this third area of the resort. Disneyland and Disney California Adventure have great attractions, but for a change from the rides and long lines in the parks, check out Downtown Disney. This area is filled with shopping and restaurants of all kinds, a 12-screen movie theater, activities and entertainment.
With its own parking lot that offers two hours free parking and additional free parking with validation, the convenience of Downtown Disney is unmatched. If you are staying at the resort, it is easily accessible from the Disneyland Hotel and the Grand Californian Hotel.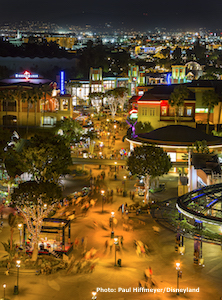 This 300,000 plus square foot area offers plenty of things to do for kids as well as adults.
There is Anna & Elsa'a Boutique where kids 3-15 get transformed into their favorite "Frozen" character. Plus, this is the place for a wide variety of "Frozen" merchandise.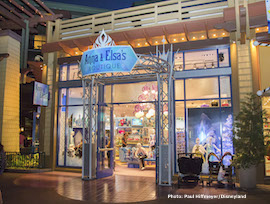 At the Build-A-Bear Workshop anyone can create a personalized stuffed friend, with plenty of options including some Disney-inspired characters.
D Street and Disney Vault 28 have fun fashion as well as collectibles. If you're into Vinylmation, you'll love D Street.
Ridemakerz is a unique place where visitors design their custom ride then can experience them on the spot.
World of Disney is the place to buy all your souvenirs and fun Disney items. While the one in Walt Disney World Resort in Florida beats this in size, there are still plenty of great things to see and buy for everyone. The kitchen section has all kinds of Disney items and there is a special jewelry area. Plus, toys are everywhere as are apparel for everyone from infants to seniors.
You'll also discover some interesting Disney-related art in the WonderGround Gallery. Even if you don't intend on buying anything, a look inside this gallery is a fun way to see how artists design different views of your favorite Disney characters.
For dining, you have you choice between all kinds of food and desserts. If you're in the mood for Italian food, you can't beat Naples Ristorante and Pizzeria. They usually have a balloonist in the restaurant to send kids off with a fun souvenir of their time there. Next door, Napolini is an Italian deli for informal dining and take-away food.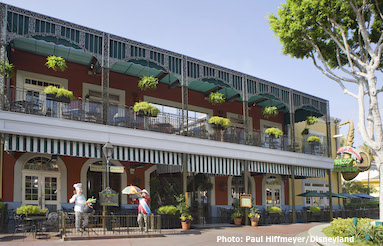 Tortilla Joe's is the place for Mexican food (and margaritas), and Ralph Brennan's Jazz Kitchen offers New Orleans cuisine. The Jazz Kitchen Express is great for quick on-the-go food. They also sell Café Du Monde's beignet mix from New Orleans, and if you love the non-alcoholic Mint Julep's sold in the French Quarter in Disneyland, take heart. You don't have to go into the park for one. They're available here.
The House of Blues and The Rainforest Café also have locations in Downtown Disney as does La Brea Bakery Café. And the ESPN Zone is a fun place for sports fans to dine with three different dining areas within the zone.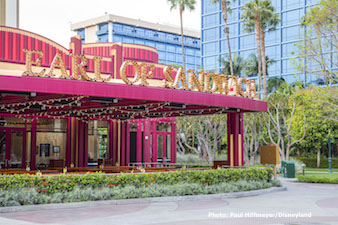 The Earl of Sandwich serves up delicious soups, salads, sandwiches and desserts. Stop into Marceline's Confectionery for caramel apples, chocolates, and all kinds of sweet treats.
Starbucks, Jamba Juice, Wetzel's Pretzels as well as other places to quench your thirst or stave off hunger pains are all around the district.
These are just some of the great places in Downtown Disney. This is a place offering plenty to see and do, places to eat, and all kinds of entertainment. So, if you aren't in the mood to go into a park, or if you are a Southern California local and just want to spend a fun afternoon or evening doing something different, put Downtown Disney on your list.
Downtown Disney is a great destination in itself. It is also a fun addition to the two theme parks that make up Disneyland Resort. By the way, if you have a ticket to a park, the monorail makes a stop in Downtown Disney so just hop on and in no time at all you'll be frolicking with Mickey and the gang.
About the Author
Francine Brokaw has been covering travel and aspects of the entertainment industry for 20 years. She also writes products reviews She has been published in national and international newspapers and magazines as well as Internet websites. She has written her own book, Beyond the Red Carpet The World of Entertainment Journalists, from Sourced Media Books.
Follow her on Twitter