Dora and Friends: Into the City!
Category:
Sneak Peeks & Trailers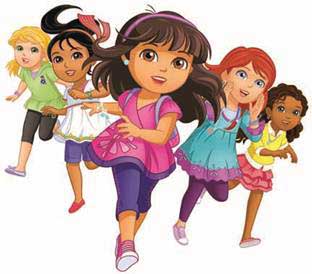 Global phenomenon Dora sets off on her next big adventure in Dora and Friends: Into the City!, a brand-new animated preschool series starring the Latina heroine in new adventures, with new friends and a new interactive curriculum, premiering this August on Nickelodeon.  The half-hour series features the iconic character Dora living in a city, attending school and at the center of a peer group that works together to give back to the community–having both real-life and magical adventures along the way.  Created by Chris Gifford and Valerie Walsh Valdes (Dora the Explorer, Go, Diego, Go!), the series will regularly air weekdays during the preschool block on Nickelodeon.  The Dora the Explorer series, which after 14 years remains the most-watched preschool show on TV, will continue to air.
Dora and Friends: Into the City! Trailer from Elizabeth Cain on Vimeo.