Dolly Parton's Blue Smoke CD
Category:
Books and Music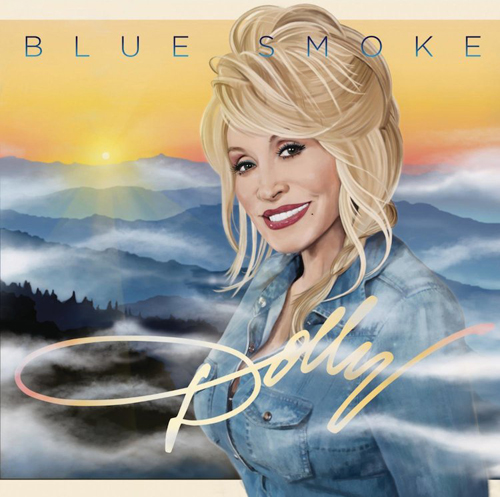 Dolly Parton has been entertaining generations of music (and movie and TV) fans for decades. She is one of today's most talented all-around entertainers. Her newest CD, Blue Smoke, is a wonderful collection of songs with a majority of them written by Parton.
This CD includes upbeat, knee-slapping, toe-tapping tracks as well as soulful and contemplative songs. There is also a wonderful duet with Kenny Rogers. Rogers and Parton had a huge hit with another duet, "Islands in the Stream," in 1983 that has been a continual favorite among Parton and Rogers fans. "You Can't Make Old Friends" might become just a popular as their first duet. The lyrics will strike a chord in many listeners.
"Home" is another song that will charm listeners. With all due respect to Dorothy and The Wizard of Oz, there is no place like home. It is where many of our memories come from and this song epitomizes that feeling.
Dolly Parton puts her own style to a Jon Bon Jovi and Richie Sambora 1983 song, "Lay Your Hands on Me." Parton wrote "If I Had Wings" about escaping sorrow, troubles and woes, and flying to a better place. That is something to which we can all relate.
"Lover De Jour" is a great anthem for women who refuse to simply be a fling. And "Try" is another Parton song that will motivate people to "make the most of every moment." This song is one of the most inspiring songs to come along in a long time.
Dolly Parton is a master of duets and "From Here To The Moon And Back" with Willie Nelson is yet another of her memorable collaborations and is a song that once you hear it, you will be thinking about it and humming it a long time after the song is over. It's a great love song for all generations.
"On this CD I think there are all of the colors of my life in all the areas of music that you've allowed me to dabble in through the years," says Ms. Parton. Her distinctive voice along with the collection of songs makes it a moving CD for fans of this music icon. The CD includes a booklet with all the lyrics, which is a great feature.
The tracks on Blue Smoke are:
Blue Smoke
Unlikely Angel
Don't Think Twice
You Can't Make Old Friends
Home
Banks of the Ohio
Lay Your Hands on Me
Miss You – Miss Me
If I Had Wings
Lover du Jour
From Here to the Moon and Back
Try
About the Author
Francine Brokaw has been covering all aspects of the entertainment business for 20 years. She also writes about technology and has been a travel writer for the past 12 years. She has been published in national and international newspapers and magazines as well as internet websites. She has written her own book, Beyond the Red Carpet The World of Entertainment Journalists, from Sourced Media Books.
Follow her on Twitter
Like her on Facebook