Doc McStuffins Pet Vet DVD GIVEAWAY
Category:
Giveaways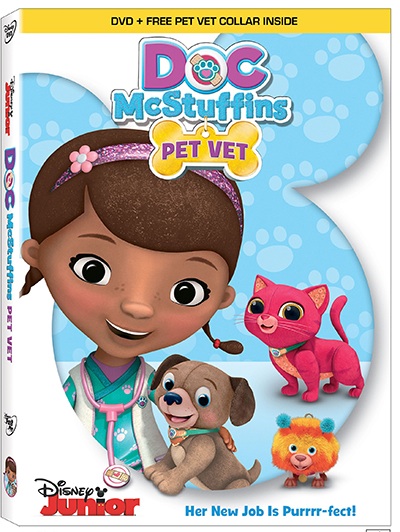 Doc McStuffins opens a new veterinary practice in her backyard clinic where she treats stuffed animals and toys in Doc McStuffins: Pet Vet. Including 5 themed episodes of the Peabody Award-winning animated series Doc McStuffins, each highlighting lessons about care and responsibility for pets, the DVD also comes with a FREE exclusive pet collar. Doc McStuffins: Pet Vet is a must own for any little one!
We have some copies to giveaway
To be eligible to win a copy of Doc McStuffins Pet Vet, email us at [email protected] with "Doc McStuffins" in the title. Please supply your name, address, phone number and email address (so we can let you know if you are a winner).
The deadline for this giveaway is November 6, 2015.