Disney's Polynesian Resort in Walt Disney World - The South Seas on the East Coast
Category:
Travel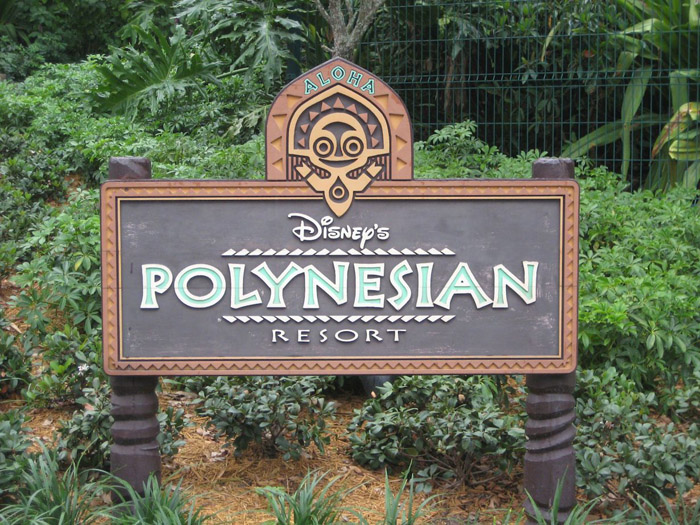 If you are planning a family vacation and you cannot decide between Hawaii and Walt Disney World, I have the perfect solution. Disney's Polynesian Resort is like stepping into a real Hawaiian setting, only instead of flying across the Pacific Ocean, you get there by flying across the country to Orlando, Florida. And besides the Polynesian feeling, you are just a short Monorail ride to the Walt Disney World theme parks. The Polynesian Resort is one of three resorts at WDW served by the monorail system, which makes it easy to get to and from when you want to leave this peaceful setting and venture out into the magic of all things Disney.
When you arrive at the resort you get a lei just like you would in Hawaii. And once you step into the lobby you feel as though you are not in Florida but a Polynesian paradise. And with the "Spirit of Aloha" dinner luau, you will completely forget you are on the mainland. This is not one of those rush-through-dinner luaus. They serve family style so you can stay at your table and enjoy the setting and your family while taking in the surroundings and music. And once the show begins, guests are treated to an array of dances from the islands of the South Pacific. You might be lucky enough to get to dance with the performers. Hula, anyone?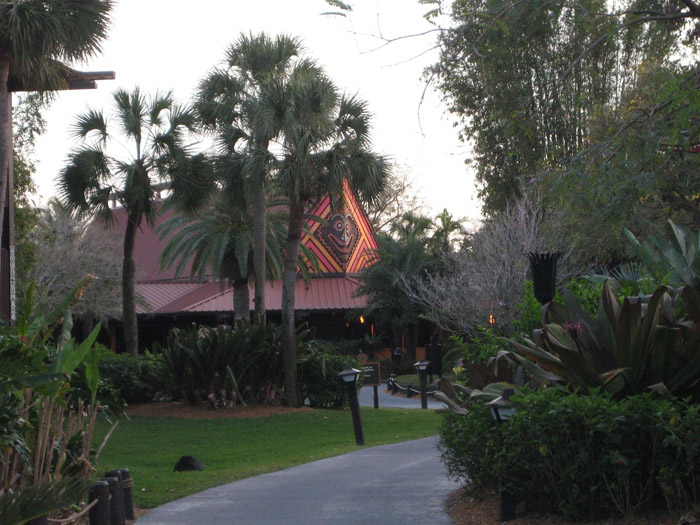 A real treat is the Best Friends Breakfast with Lilo and Stitch, and a couple of their Disney friends. Bring your Ohana and enjoy a delicious feast to start your day with fun and flavor. Scrambled eggs, fruits, breads, Island-style potatoes, meat selections, and Mickey waffles are served family-style, and if you want more, just ask! During your meal, Lilo, Stitch, and whoever happens to be around (when we were there Mickey and Pluto joined in the fun) wander around meeting the guests and posing for pictures. Who can resist a hug from Stitch? And children can join in a parade around the room led by Lilo and Stitch. This is a highlight for kids. I didn't see one grumpy face in the crowd.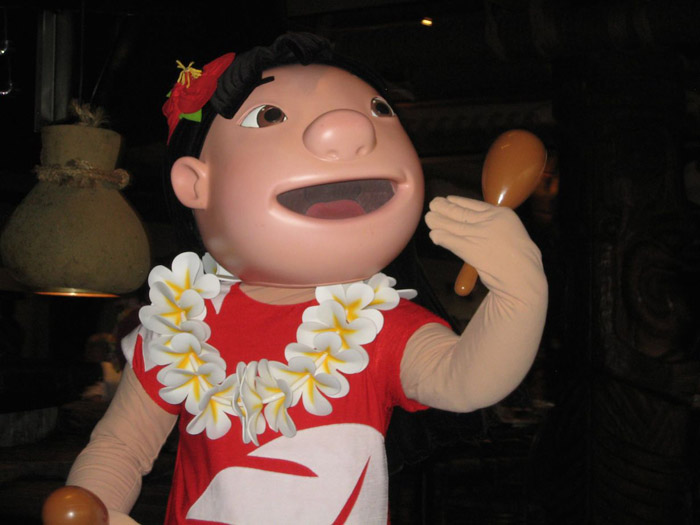 Disney's Polynesian Resort is located on the Seven Seas Lagoon. Look across the lagoon at night to see Cinderella's castle lit in all its glory.  The resort offers guests an array of dining options, shopping, supervised childcare at the Neverland Club, and a tropical paradise. Check with the resort for days and times of the Spirit of Aloha luau and Best Friends character breakfast.
So, that covers the tropical part of your vacation. How about some more Disney magic? Just hop on the monorail at the front of the resort, grab a watercraft, or catch a motor coach to visit one of the theme parks. The location of Disney's Polynesian Resort makes it easy for guests to enjoy the entirety of Walt Disney World.
About the Author
Francine Brokaw has been covering all aspects of the entertainment business for 20 years. She also writes about technology and has been a travel writer for the past 12 years. She has been published in national and international newspapers and magazines as well as internet websites. She has written her own book, Beyond the Red Carpet The World of Entertainment Journalists, from Sourced Media Books.
Follow her on Twitter
Like her on Facebook