DisneyNature's Monkey Kingdom Combo Pack GIVEAWAY
Category:
Giveaways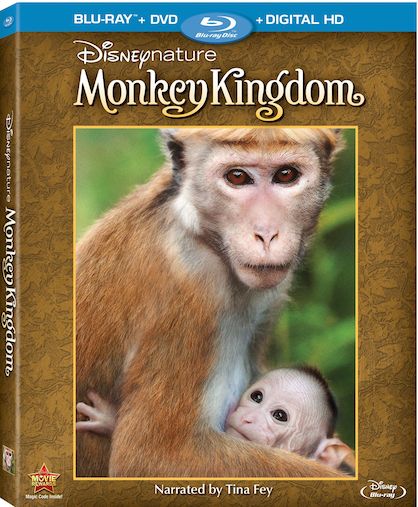 From Disneynature comes MONKEY KINGDOM, a spectacular tale set among ancient ruins in the storied jungles of South Asia. Maya, a clever and resourceful monkey, finds her world forever changed when she welcomes her son Kip into her colorful extended family. As Maya strives to keep Kip safe through unexpected and sometimes perilous adventures, amazing footage captures all the magic and surprises of their magnificent world. Maya and her family will make you laugh and warm your heart as she realizes her dreams for her son's future.
Bonus features on this Combo Pack include:
A Special Thank You from Disneynature
Tales From The Kingdom
On The Set of Monkey Kingdom with Jane Goodall and Wolfgang Dittus
Disneynature Monkey Kingdom: The Conservation Story
It's Our World Music Video Performed by Jacquie Lee
We have some copies to giveaway.
To be eligible to win a copy of Monkey Kingdom, email us at [email protected] with "Monkey Kingdom Giveaway" in the title. Please supply your name, address, phone number and email address (so we can let you know if you are a winner).
The deadline for this giveaway is September 15, 2015.