Disneyland celebrates Halloween 2023
Category:
Activities, Performances, & Events
Category:
Travel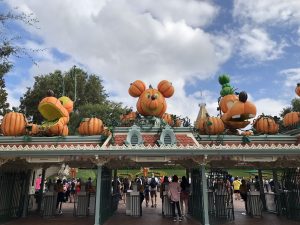 Time flies. It seems like just last month we were talking about Halloween festivities and food at Disneyland but guess what? It's that time again. It's time to celebrate the ghosts and goblins throughout the park.
The entire park is decorated with pumpkins, orange, black, and all things Halloween. Check out Mickey and Minnie's costumes this year.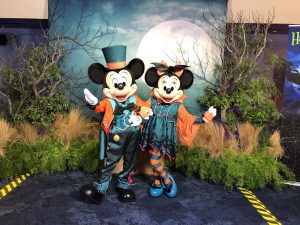 Also, the Haunted Mansion is decked out once again for the holiday. And the Gingerbread House is magnificent.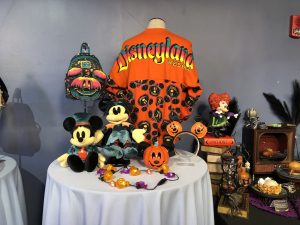 The merchandise this year is incredible. With sippers, popcorn buckets, shirts, and more, there are plenty of items to select and once you bring them home they will add some fun to your own Halloween decorations. We all know decorating for the season is fun, and with these new items, your house or Halloween party will be spruced up and spiced up with the Disney characters.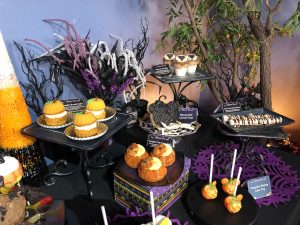 Food is something the chefs at Disneyland excel at and this year is no exception. There are plenty of savory as well as sweet offerings. And everything is designed to look as good as it tastes.
Check out the amazing caramel apples. Take a bite…if you dare. Remember what happened to Snow White when she bit into the poison apple. But even though these apples might look dangerous, they are perfectly edible and also delicious.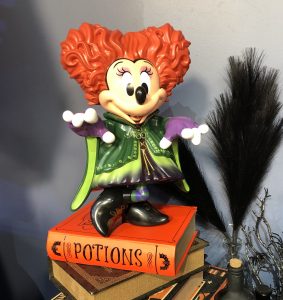 As Arielle Harris explains, the chefs at the park took extra care when decorating their goodies.
A special hearse popcorn bucket represent the theme from The Haunted Mansion, And look at the adorable sipper featuring Minnie dressed up as a witch ready to cast a spell (albeit a happy one) on everyone who sees her.
In the video below, Arielle takes us through the food and merchandise at Disneyland for Halloween 2023. Boo!
About the Author
Francine Brokaw has been covering all aspects of the entertainment industry for over 30 years. She also writes about products and travel. She has been published in national and international newspapers and magazines as well as Internet websites. She has written her own book, Beyond the Red Carpet The World of Entertainment Journalists, is the entertainment correspondent for Good Day Orange County, and has her own TV show, Beyond the Red Carpet, on Village Television in Orange County. She is a longstanding member of the Television Critics Association and is accredited by the MPAA. Follow her on Twitter.