Disney Jr.'s "Power of Doing Good"
Category:
Activities, Performances, & Events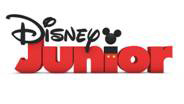 Disney Junior's "Pirate and Princess: Power of Doing Good" tour arrives in Los Angeles at Brookside Park at Pasadena's Kidspace Children's Museum on Saturday, August 16. Designed to introduce kids age 2-7 and their families to the value of doing good, the tour is sponsored by ASPCA, Youth Services America (YSA), National Wildlife Federation, First Book and Care.com.
The free family event includes:
Storybook creation at "First Book's Jake and Sofia's Storytelling Maze"
Sharing acts of kindness or service at home or school in "YSA's Enchancia Castle" presented by Care.com
Participation in "ASPCA's Sofia's Animal Friends"
Interactive lessons of environmental conservation with "National Wildlife Federation's Jake's Beach Treasures"
Pledge continued service at the "Forever Tree."
A musical celebration, hosted by Radio Disney, featuring special live appearances by Jake and Sofia
WHERE: 
Brookside Park (outside the Kidspace Children's Museum)
360 N Arroyo Blvd.
Pasadena, CA 91103
WHEN:     
Saturday, August 16, 2014
11:00 a.m. – 6:00 p.m.