'Dirty Dancing - The Classic Story on Stage'
Category:
Activities, Performances, & Events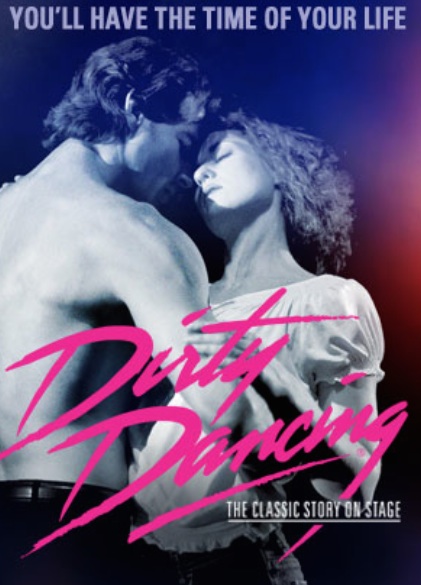 Fans of the movie Dirty Dancing are in for a treat with the stage version of this popular story. Currently at the Pantages Theater in Hollywood, California (February 2-21, 2016), Dirty Dancing – The Classic Story On Stage, the story of Baby and Johnny, is wowing audiences with just a slight variance from the film.
Usually a film is based on a Broadway play, but this time it is the other way around. Taking the story from a classic movie is a challenge, since audiences are intimately familiar with the film and all the nuances. Plus for the performers, playing iconic characters is a daunting task. But this stage version is entertaining and extremely clever.
There are a few minor alterations in the story, which takes place in the summer of 1963. First, the Civil Rights movement is more prevalent in this show in storyline and songs. And there are some slight changes with Baby's parents' roles. But on the whole the story follows the film with the same classic lines and moves, and definitely the memorable songs. Everyone remembers Baby saying, "I carried a watermelon" and Johnny's iconic line, "Nobody puts Baby in a corner."
What is also fun about this show are the staging and sets. How, you might wonder, will they perform the classic scene where Baby is practicing the dance lifts in the water? That is something you have to see for yourself. It is definitely a fun way to show this iconic scene.
People who are not familiar with the classic film will not get all the enjoyment out of this production as those who have seen the movie and know the plot, music, dance moves, and dialogue. This is a production is based on the film, and rightly so. The 1987 movie has been part of our lives for decades and made the careers of Patrick Swayze and Jennifer Grey. Taking on the iconic roles of these two actors would challenge any performer, yet this production honors the characters and the film actors. Sure, it's difficult to see someone else in these roles, however the stage version does them justice. This is a fun production and when you leave the theater you'll be smiling and happy, and probably be humming the songs all the way home.
Tickets for Dirty Dancing – The Classic Story on Stage at the Pantages Theater are available at www.HollywoodPantages.com or www.Ticketmaster.com. To check out if this production is coming to your city, visit http://us.dirtydancingontour.com/tickets/tour-tickets/.
About the Author
Francine Brokaw has been covering all aspects of the entertainment industry for 20 years. She also writes about products and travel. She has been published in national and international newspapers and magazines as well as Internet websites. She has written her own book, Beyond the Red Carpet The World of Entertainment Journalists, from Sourced Media Books.
Follow her on Twitter