Diana on DVD
Category:
Blu-ray's and DVD's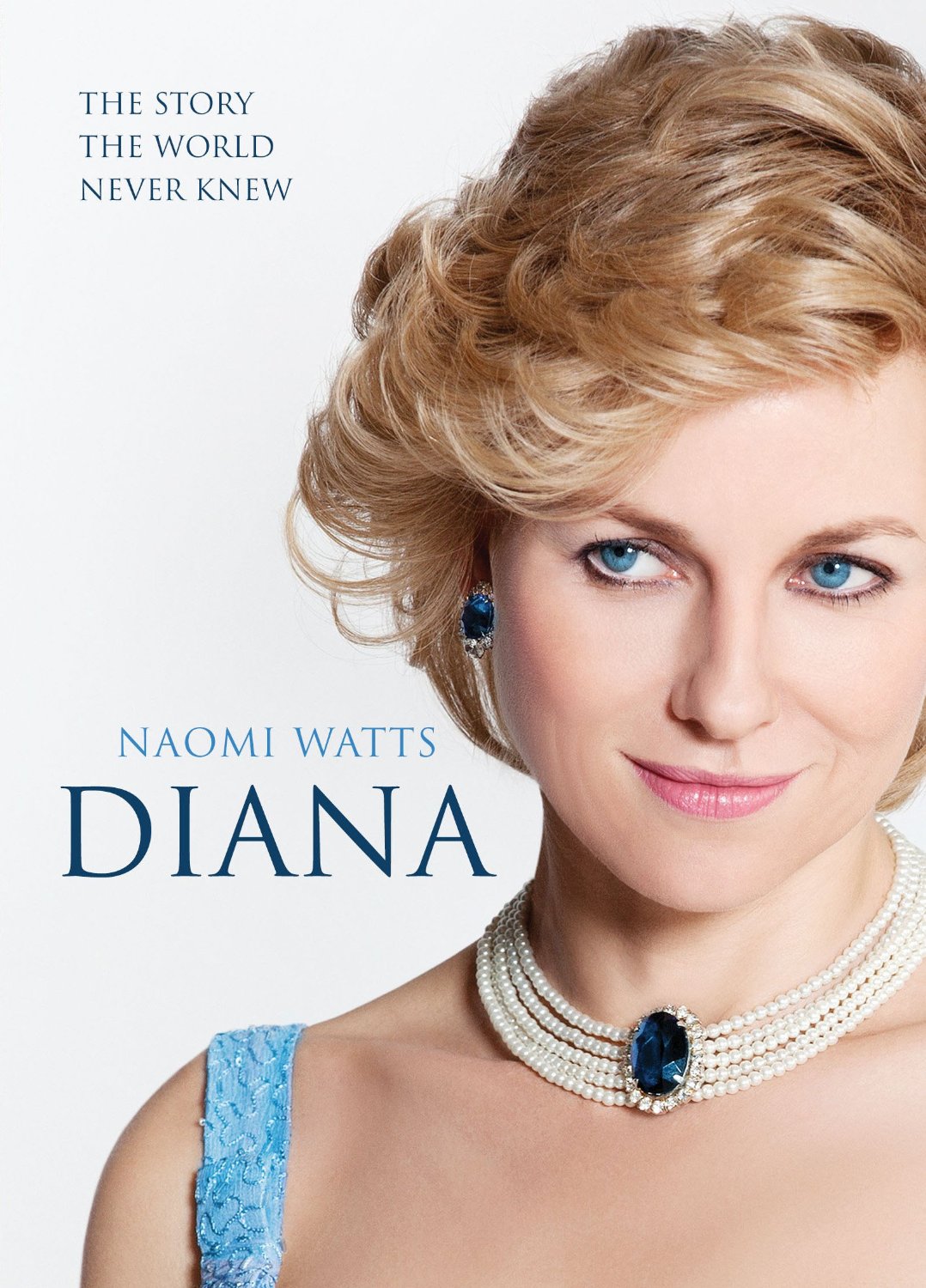 Naomi Watts portrays the iconic woman, the Princess of Wales, Lady Diana Spencer, in this movie Diana. Unlike most other films about Diana, this one focuses solely on her relationship with heart surgeon Haznat Kahn (Naveen Andrews).
For those who are not familiar with Diana's love affair with Kahn, he is said to be the love of her life. The final two years of her life were, for the most part, dedicated to Kahn. Their relationship was kept secret for a long time, and because of his devotion to his career as a renowned heart surgeon, he couldn't take the added pressure that came with being attached romantically with the most famous woman in the world.
The book Diana: Her Last Love by Kate Snell inspired the film. Watts does an amazing job portraying Diana, something she was a little apprehensive about doing. The bonus features include interviews with the cast and crew, and Naomi Watts describes Diana's love for Kahn as something that "breathed life into her." The story is "a look into how lonely her life became," Watts explains.
Naomi Watts "was fascinated by the idea" of showing this great love story. And that is exactly what this film is. It is the love story of two important people that played out in reality and behind closed doors, and finally, after her death, the extent of her feelings for Kahn is now being revealed.
We all know Diana was a fashion icon. Julian Day worked on the costumes for the film and talks about creating the clothes for Naomi Watts to wear on screen. He says what suited Diana and what suited Naomi might not be the same, so he had to "marry" the two women's style for the film. Some clothing was reproduced for the movie, and Day researched the style Diana chose, which, toward the end of her life, was "simple, elegant, classic" with simple colors.
Naomi Watts worked carefully on the phrasing of Diana's speeches and her posture as well as facial expressions. She really does, at times, look just like Diana.
Diana is a love story of a man and a woman who happened to be real life people. How much of this story is fictionalized doesn't really matter, although the author undertook extensive research when writing her book. If you take away the fact that the main character was a real woman and the most famous one in the world at that, you still have a movie that is the story of two people who meet, fall in love, and must work through difficult circumstances in order to carry on their relationship.
Diana is rated PG-13 for brief strong language, some sensuality, and smoking.
About the Author
Francine Brokaw has been covering all aspects of the entertainment business for 20 years. She also writes about technology and has been a travel writer for the past 12 years. She has been published in national and international newspapers and magazines as well as Internet websites. She has written her own book, Beyond the Red Carpet: The World of Entertainment Journalists, from Sourced Media Books.
Follow her on Twitter
Like her on Facebook