'Designing Woman' now on Blu-ray
Category:
Blu-ray's and DVD's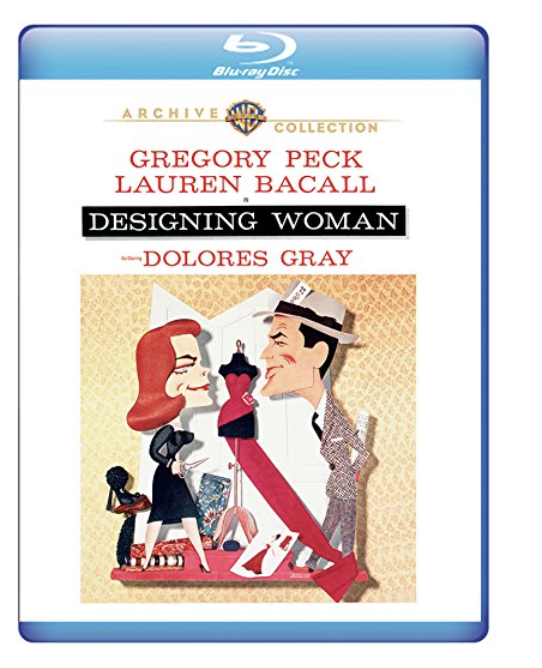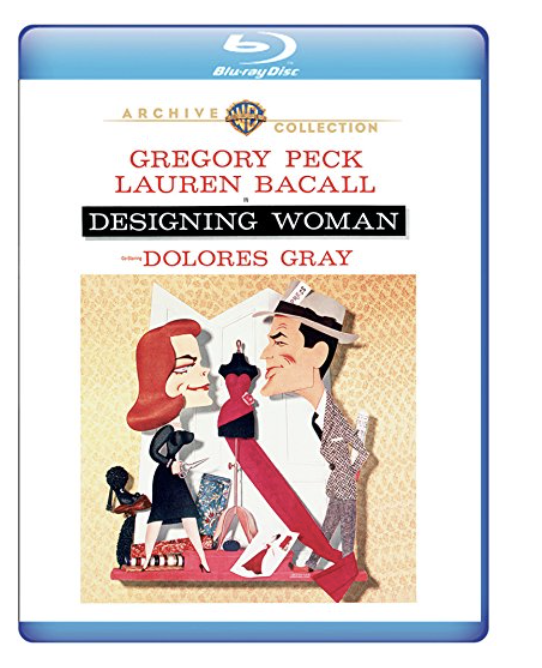 Gregory Peck and Lauren Bacall star in Designing Woman, a fun film from 1957 directed by Vincente Minnelli. The movie won the Academy Award for "Best Writing, Story and Screenplay – Directly for the Screen."
Peck is Mike Hagen, a New York sports writer and Bacall is Marilla Brown, a New York fashion designer. They meet when they are both in Los Angeles and fall in love over the period of a few days. So, what do two people do when they fall in love? They get married, of course.
After getting hitched, the couple returns to their NYC lives and they quickly discover that they have very different lifestyles. Mike's apartment can fit in Marilla's living room, so they decide to move into her spacious apartment. Not only are their dwellings complete opposites, but their friends are as well. Mike enjoys poker nights with the guys and Marilla's friends are artsy and refined.
Then, Marilla uncovers something interesting about Mike's past. His former girlfriend is the woman (Dolores Gray) for whom she is now designing clothes for a Broadway show. But Mike refuses to admit he knew her before she "just" introduced them.
Soon Marilla is deep in despair about her husband's lie while at the same time Mike is trying to keep a low profile while uncovering a story about a mobster who has been fixing boxing events. How will these two mesh their different lifestyles? The bottom line is, love conquers all, even when it's up against some hard-hitting mobsters.
There is a fun bonus feature with the costume designer for the show, Helen Rose. Viewers get to see how "interviews" are sometimes conducted. Rose pauses to "listen" to a question and then answers it. This is a common practice, even today. The local press reporters are given the same questions that they "ask" and then Rose proceeds to answer them, as though she were talking directly to that specific reporter. The questions are missing in this bonus, but with her answers viewers get an idea of what was asked.
Helen Rose designed the costumes for many MGM shows and was nominated for several Academy Awards, of which she won two. She also was inducted into the Hall of Fame in 2002 for the Costumes Designers Guild.
Designing Woman is not rated. This HD remastered Blu-ray is part of the Warner Archive Collection and can be ordered at their website or online retailers where DVDs and Blu-rays are sold.
About the Author
Francine Brokaw has been covering all aspects of the entertainment industry for over 20 years. She also writes about products and travel. She has been published in national and international newspapers and magazines as well as Internet websites. She has written her own book, Beyond the Red Carpet The World of Entertainment Journalists, from Sourced Media Books.
Follow her on Twitter